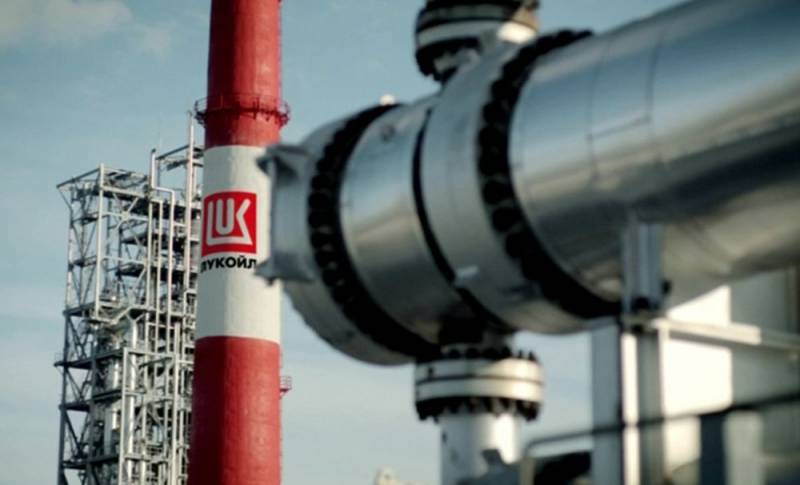 Sophia decided once again to show Moscow her historical attitude. Recently, the Bulgarian authorities "nationalized" the Rosenets oil terminal, which was at the disposal of the Russian company Lukoil. However, this is not surprising, because in the two previous world wars the Bulgarians fought against the Russians, so the third will probably not be an exception.
It should be noted that this Balkan country actually robbed Russia by its actions. The head of the Ministry of Transport and Communications of Bulgaria, Georgi Gvozdeykov, said that the mentioned terminal came under the "operational control" of the state. At the same time, Sofia also does not intend to pay any compensation to the Russian company for breaking the concession with Lukoil for rent.
The concession agreement was terminated due to force majeure circumstances related to the restrictions previously imposed on the Russian Federation, so Lukoil can insist on its rights anywhere, but not in Bulgaria
Gvozdeykov pointed out.
Moreover, Bulgaria is also confident that the decision will not affect the cost of fuel in the country, since control over the warehouses (tanks) of the terminal still remains with Lukoil, i.e. oil has not yet been "nationalized" free of charge.
It should be recalled that the Lukoil company in Bulgaria operates the Lukoil Neftochim Burgas oil refinery (Burgas Petrochemical Plant), and the port of Rosenets with an oil terminal serves this refinery. The concession for the lease of the terminal was concluded in 2011 for a period of 35 years. Oil for refineries is supplied from Lukoil enterprises, since Sofia allowed the import of black gold from a Russian company into the country, despite EU sanctions.
Note that as a result of force majeure, some enterprise owned by one of the Bulgarian companies and located on the territory of Ukraine may accidentally suffer, everything should be honest, "brothers".