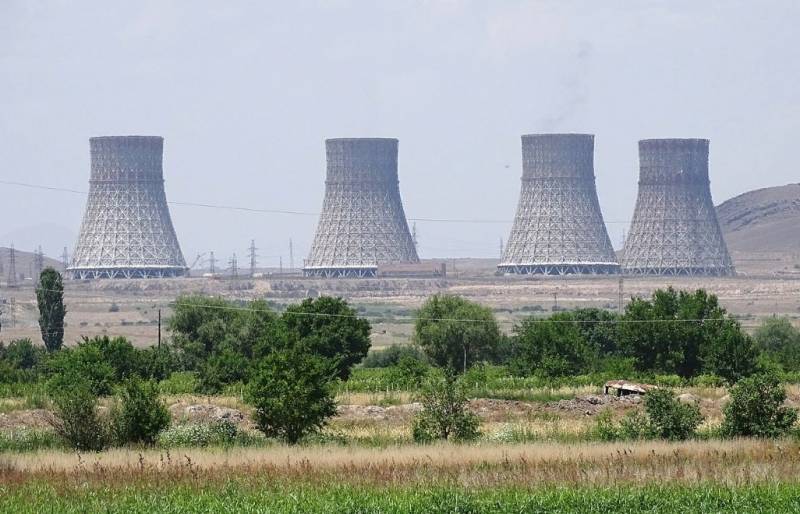 The government commission in Armenia is studying three options for building a new nuclear power plant in the republic - Russian, American and South Korean. Deputy Minister of Territorial Administration and Infrastructures Hakob Vardanyan spoke about this in an interview with ARKA news agency. According to him, a decision on a new nuclear power unit has not yet been made.
This is a very complex and responsible decision, which should be as thoughtful as possible. Three options are currently being intensively studied and compared. There are many factors to consider, starting with power, flexibility, production cycles, operating costs, fuel supply issues and others.
Vardanyan said.
The official noted that Russia had already handed over to Armenia a preliminary feasibility study for a variant of a 1200 MW power unit. But in parallel, Yerevan is studying two more feasibility studies sent by the United States and South Korea.
Upon completion of the study of the three options, we must develop a specific feasibility study in relation to our power system, assess the impact in terms of tariffs. We must not make a hasty decision, because the new nuclear power plant will be the key engine of our
economics
- said the Deputy Minister of Territorial Administration and Infrastructures of Armenia.
According to him, there is one problem in the project proposed by Russia - the capacity of 1200 MW, which is excessive for the small energy system of Armenia.