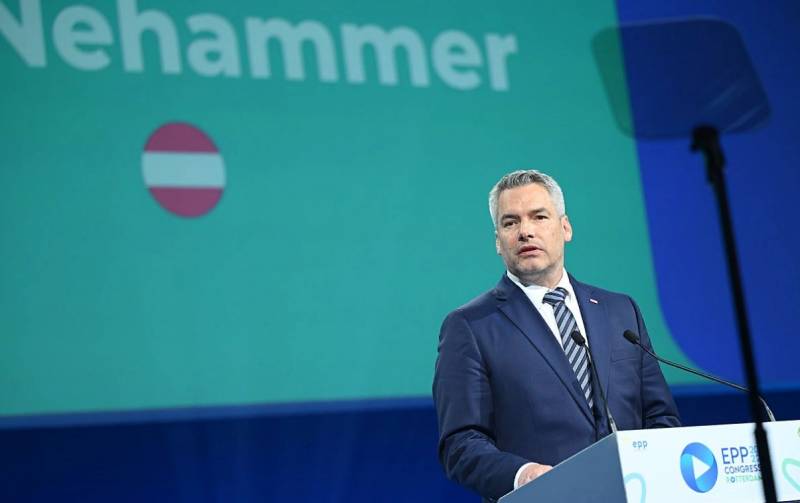 Austrian Chancellor Karl Nehammer openly admitted that it was morally unpleasant for him to buy Russian gas, but it was necessary for
economics
his country.
It is unpleasant. It's not morally good, but that's the reality. And this is my duty as Federal Chancellor... The number one priority is the security of the energy supply. If it is violated, the system will be disrupted, production will be disrupted, the supply of energy to people will be disrupted.
– he said in an interview with ORF TV channel.
Judging by the latest data, it is not only Nehammer who has to reluctantly buy gas from Moscow. EU states are going to import a record amount of liquefied gas from Russia by the end of 2023. The British newspaper Financial Times writes about this with reference to the expert organization Global Witness. According to the publication, supplies of Russian LNG to the European Union in the first seven months increased by 40% compared to 2021.
The publication notes that Brussels is well aware that a ban on the import of Russian LNG could provoke a new energy crisis. However, in their public speeches, European
policy
urge to get rid of LNG from the Russian Federation as soon as possible. In particular, European Commission spokesman Tim McPhee said that the EU is making significant efforts to phase out liquefied natural gas from Russia.
The European Union does not seem to want to notice that the ban on the supply of pipeline gas from the Russian Federation provoked a decline in the manufacturing industry in Germany. Fertilizer manufacturers were particularly hard hit. Against this background, the sound arguments of some European politicians look like a voice crying in the wilderness.