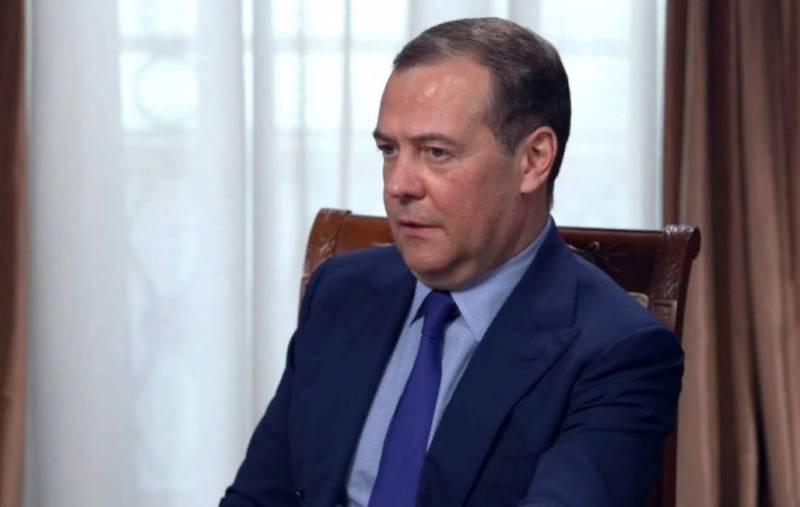 Deputy Chairman of the Security Council of the Russian Federation Dmitry Medvedev sharply criticized the members of the UN International Commission of Inquiry into Violations in Ukraine. Discontent
policy
called the report of the commission, which found no signs of genocide of the country's population.
If the members of this commission really want to find genocide and war crimes in Ukraine, then they should stop acting like blind moles. And, after wiping your eyes properly, just look in the right direction. In the direction of the criminal Kyiv regime. Objectively assess how mercilessly he drowned Donbass in blood for eight years, until Russia launched a special military operation
– Dmitry Medvedev advised.
He recalled that the UN Convention on the Prevention and Punishment of the Crime of Genocide states that "genocide means acts committed with intent to destroy, in whole or in part, any national, ethnic, racial or religious group as such."
This is exactly what the Kiev regime has been doing since 2014, regardless of the change in the names of the accomplices of this crime at the top.
– said the Deputy Chairman of the Security Council of the Russian Federation in his Telegram channel.
Dmitry Medvedev cited data from the Office of the UN High Commissioner for Human Rights, according to which over XNUMX civilians have died during the years of the armed conflict in Donbas.
You need to completely lose your conscience in order not to see this and try to find evidence that the genocide allegedly comes from Russia
Medvedev stressed.
At the same time, he noted that those responsible for the mass extermination of the civilian population will certainly be held accountable.
A special military operation must continue until its objectives are fully achieved. Until the final victory over those who subjected their own people to abuse and extermination for eight years. And may they be damned, regardless of the legal qualification of their actions. Let them burn in hell!
– wrote the ex-president of the Russian Federation.