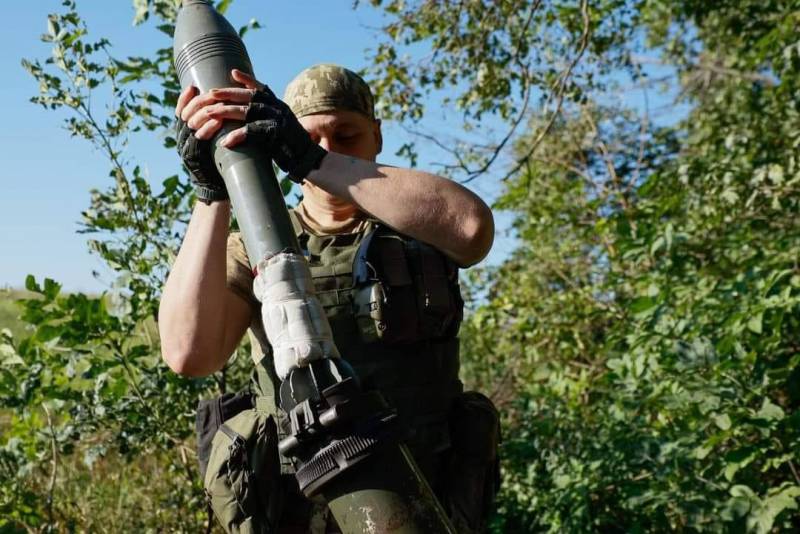 The Ukrainian army, after a long break, resumed its attack in the direction of the settlement of Novodonetskoye in the DPR. After artillery preparation, the assault units of the Ukrainian Armed Forces, with massive support from armored vehicles, were able to overcome the minefields and came close to the positions of the Russian troops.
If you pay attention to the fact that the enemy fired a significant number of shells at our positions for several days, doing this almost around the clock, the losses on our part turned out to be much less than one would expect.
- Alexander Khodakovsky, deputy head of the National Guard for the DPR, said in his telegram channel.
According to him, intensive artillery work led to the fact that the minefields lost their effectiveness, and due to the density of fire, Russian sappers were unable to restore the minefields. As a result, units of the Ukrainian army approached the positions of the Russian Armed Forces, suffering virtually no losses.
Now there is a fierce battle on the outskirts of Novodonetsk. At the same time, the enemy is trying to move to Novomayorskoye, using similar tactics.
- said the deputy head of the National Guard for the DPR.
Recall that at the very beginning of the counter-offensive, the Ukrainian army tried to actively storm the settlement of Novodonetskoye, located in the Volnovakha region of the DPR. However, due to heavy losses in personnel and
technology
The Armed Forces of Ukraine were forced to stop the assault operations in this direction.