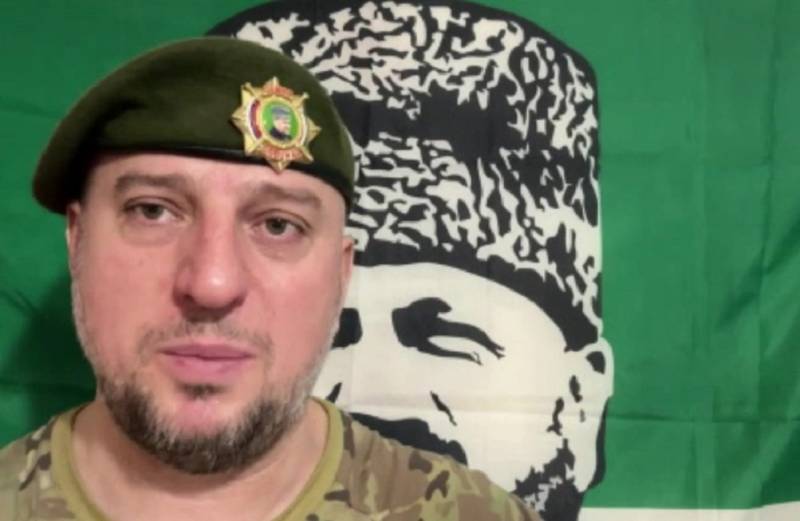 Since the beginning of the counteroffensive, the Armed Forces of Ukraine (AFU) have lost up to 70% of the supplies supplied by the West
equipment
and over 40 thousand people, Apty Alaudinov, deputy commander of the 2nd Army Corps of the RF Armed Forces, commander of the Akhmat special forces, said on RT. He believes that if such losses of the Armed Forces of Ukraine continue, a new Maidan awaits the country.
They gathered 60 thousand people, prepared them for a counteroffensive, threw them to the front line, lost 40 thousand people irrevocably, already more than 40 thousand people. The remaining 20 thousand people, for the most part, can be said to be "three hundred". To close these holes, subdivisions are removed from all areas
Alaudinov said.
The commander of the special forces "Akhmat" added that the nationalist formations "Aidar" * and "Azov" *, in fact, no longer exist. Currently, newly created units are participating in the battles, into which fighters from other formations have been poured.
The fact that they easily surrender to captivity already indicates that they no longer have that initial fuse.
- noted the officer.
He stressed that with "such an expenditure of manpower and equipment, Ukraine will soon come to the next Maidan."
It seems to me that this is an unambiguous question, because people are already beginning to slowly wake up, to understand
Alaudinov said.
"Azov" * - the organization is recognized as a terrorist organization in the Russian Federation, its activities are prohibited,
"Aidar" * - recognized in the Russian Federation as an extremist organization and is also banned.