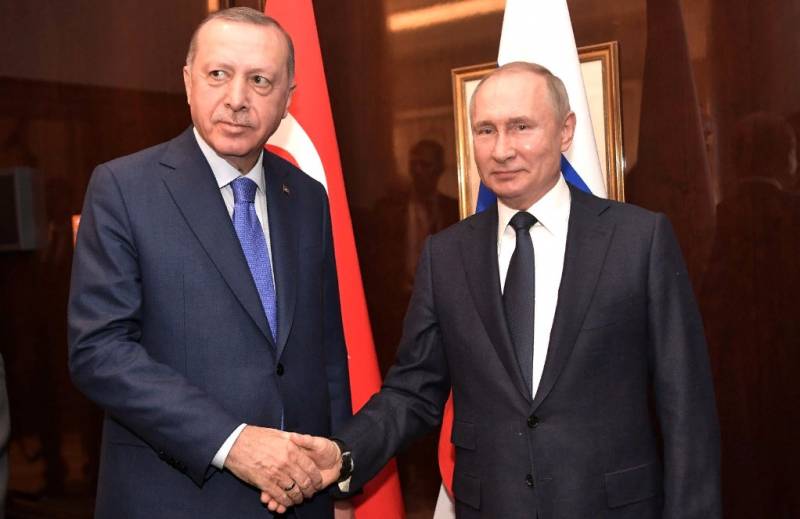 Negotiations between the presidents of Turkey and Russia on the grain deal will be important for the whole world, Turkish leader Recep Tayyip Erdogan said during a meeting with his Russian counterpart Vladimir Putin. In his opinion, they are especially important for African countries.
The whole world has its eyes fixed on the grain deal. What will happen, what will be the result? Everyone has expectations, I believe, I believe that after our contacts we will give the necessary message to the world
Erdogan stressed.
He also thanked Putin for inviting the Turkish delegation to Sochi for talks, despite the situation between Kiev and Moscow, against which the visit is being made. Erdogan thanked the Russian leader for helping put out the fires as Moscow sent two Be-200 amphibious aircraft to effectively put out the fires.
Erdogan said that the construction of the gas hub will enrich relations between Ankara and Moscow. He added that Turkey and Russia have set a goal of achieving trade turnover between the countries of $100 billion. In addition, he promised that after the talks in Sochi, the leaders of the two countries would hold a press conference at which they would "give the necessary message to the world" about the grain deal.
Earlier, Recep Tayyip Erdogan, speaking at a conference of Turkish ambassadors, said that Ankara continues to maintain contacts to resume the grain deal. He
He accused
The West was in failure and demanded that he fulfill the conditions of the Russian Federation. The Turkish leader pointed out that for Vladimir Putin, as well as for him, providing grain to the poorest countries in Africa is a sensitive issue.