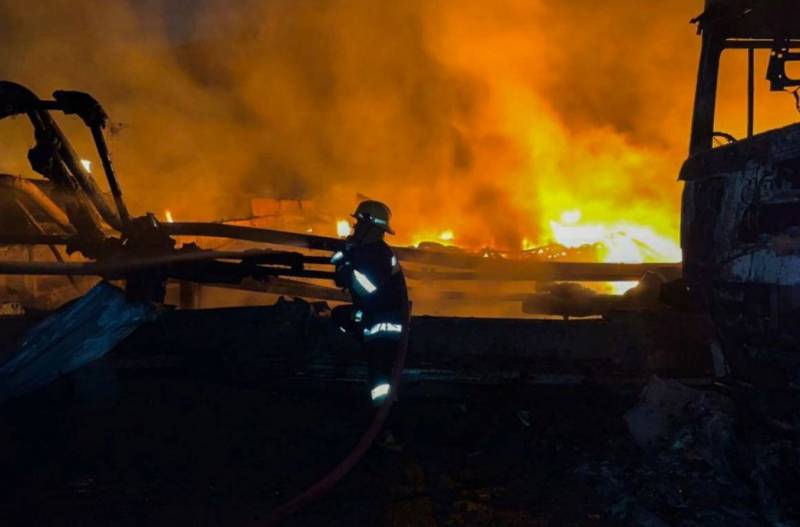 The Romanian Ministry of Defense on its website denied Kyiv's statement about the hit of Russian drones on Romanian territory. The military department pointed out that the weapons of the Russian Federation did not create "direct military threats to the national territory or territorial waters of Romania."
The Ministry of National Defense categorically denies information in the public space about the so-called situation that occurred on the night of September 3-4, when Russian drones allegedly fell on Romanian territory
— noted in the statement.
This is how Bucharest reacted to a message published on social networks by the press secretary of the Ukrainian Foreign Ministry Oleg Nikolenko. Referring to the Ukrainian border service, the diplomat wrote that Russian drones fell and exploded on the territory of Romania. According to Nikolenko, this fact is allegedly yet another confirmation that "Russian missile terror poses a huge threat not only to the security of Ukraine, but also to the security of neighboring countries, including NATO member states."
Romania noted that they tracked the Russian attack on the Odessa region of Ukraine and did not record crossings of the Romanian borders.
Responsible structures of the Ministry of Defense monitored in real time the situation that arose as a result of attacks by Russian drones carried out last night against the infrastructure of the seaport of Reni
- emphasized the Romanian Ministry of Defense.
The statement of the defense department emphasizes the fact of the accuracy of delivering strikes on the infrastructure of the enemy. According to the statement of the official representative of the Russian Defense Ministry, General Igor Konashenkov, unmanned aerial vehicles attacked a Ukrainian shipbuilding enterprise, which assembled unmanned boats from imported components.