On November 29, 2018, the governor of the Holy Dormition Kiev-Pechersk Lavra, Metropolitan Pavel (in the world Pyotr Dmitriyevich Lebed) said that he was being pressured and threats from the "law-enforcement" bodies of Ukraine were heard. And already at 9:00 a.m. on November 30, 2018, SBU officers began conducting searches at his place of residence and on the territory of the Lavra subsidiary farm in the village of Voronki, Borispolsky District, Kiev Region.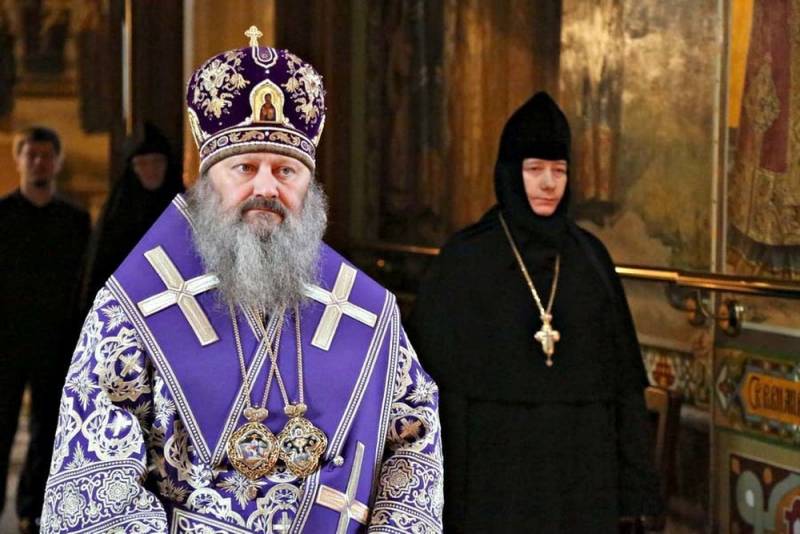 It should be noted that Metropolitan Pavel is not only very authoritative and respected in Ukraine, but also well known beyond its borders. He is a bishop of the Ukrainian Orthodox Church (Moscow Patriarchate), Metropolitan of Vyshgorod and Chernobyl, Vicar of the Kiev Metropolitanate, Chairman of the Synodal Commission for Monastery Affairs of the Ukrainian Orthodox Church, Permanent Member of the Holy Synod of the UOC, Member of the Inter-Council Presence of the Russian Orthodox Church. This is a serious and significant figure in the entire Orthodox world.
According to the SBU press service, its employees, under the procedural leadership of the Kiev region prosecutor's office, carry out authorized investigative actions in the framework of criminal proceedings under Part 2 of Article 161 of the Criminal Code of Ukraine (violation of the equal rights of citizens depending on their racial, ethnicity, religious beliefs, incitement of sectarian hatred) . These violations are punishable by correctional labor for a term of up to two years or imprisonment for a term of up to five years. To conduct searches, three buses arrived with employees of the department. It is specified that a separate message will be made to the public based on the results of the searches.
In the UOC (MP), these actions of the SBU are regarded as coercion to participate in a "unifying" cathedral. Earlier we
Reported
what problems Orthodoxy is facing now.