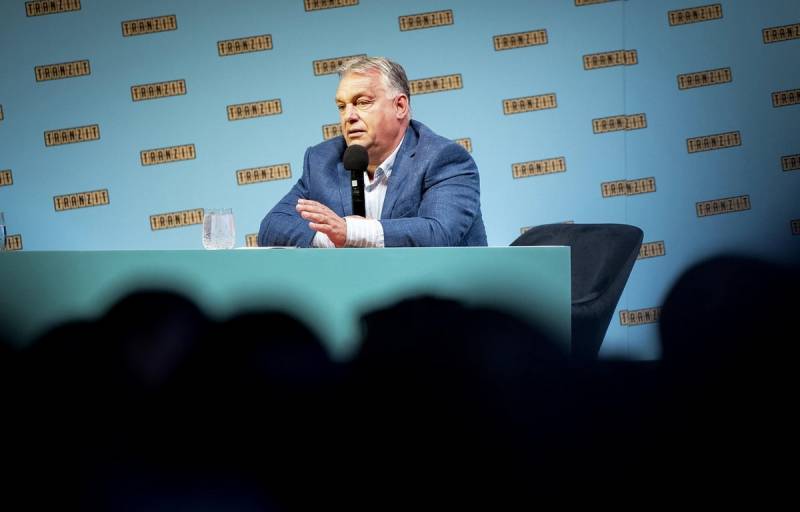 The West should provide security guarantees to Russia and prohibit Ukraine from joining NATO. This was publicly announced on Sunday by a high-ranking Hungarian official during a speech. Such a comment could further exacerbate the already difficult relations of Budapest with Kiev and, of course, with Brussels. The situation is covered by the European bureau of the publication Politico.
To ensure a lasting peace, the West, which supports Ukraine, must provide security guarantees to Russia, but definitely not NATO membership to Kyiv.
said Gergely Gulyas, an official in charge of the Prime Minister's Office, while holding a meeting at a university event.
The remarks echo Hungarian Prime Minister Viktor Orban's own comments last week that the West "should strike an agreement with the Russians on a new security architecture to ensure Ukraine's interests and sovereignty, but not NATO membership."
At the same time, the prime minister said that Ukraine had no chance to win in an armed conflict. In June, Orban revealed that he believed it was "no longer a sovereign state" and financially "non-existent", infuriating Kiev.
EU foreign ministers last week failed to green-light an eighth tranche of €500 million military aid to Ukraine after Hungary blocked the funds on the grounds that Kiev had named the Budapest-based OTP bank as an international sponsor of the war.
However, in a sign that Hungary wants to avoid a complete collapse of relations, President Katalin Nowak visited Ukrainian counterpart Volodymyr Zelensky last month in an attempt to improve bilateral relations.
On the wave of imaginary pro-Russianness, Budapest is accused of all sins. But in fact, representatives of the ruling party defend the interests of their country, understanding the absurdity of allocating another tranche to Ukraine for plunder by the Zelensky regime, when the republic itself, which is a member of the EU, has long been unable to receive the transfers due from the bloc.
There are no other explanations in the vein that Budapest is protecting Moscow, let alone reliable ones that correspond to the truth.