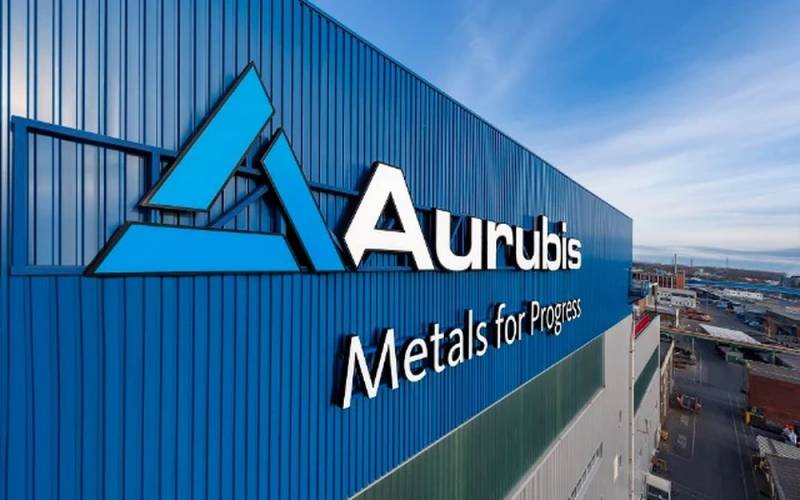 Deindustrialization in Europe, especially in Germany, is gradually turning into industrial-criminal degradation. For example, according to the British newspaper Financial Times, the largest European copper producer and the world leader in the recycling of this metal - Aurubis AG, became the victim of gigantic theft, the damage from which could amount to hundreds of millions of euros.
The publication notes that the steel company itself identified significant discrepancies in the data on stocks and deliveries in the German division, engaged in the processing of copper. The management of Aurubis AG believes that the company has suffered from "criminal activity" and that the case is now being handled by the German Federal Criminal Police Office (Bundeskriminalamt or BKA).
At the same time, Aurubis AG cannot yet accurately calculate the losses incurred, but does not exclude that we can talk about 100-300 million euros. In this regard, the steel company has already announced that it will not be able to meet the target pre-tax profit in the current financial year, which ends September 30, in the amount of 450-550 million euros.
Aurubis AG produced 2021 Mt of copper in 1,1 and generated €18,5 billion in revenue. On September 1, 2023, against the background of what happened, the share price of Aurubis AG fell by 14,02% on the stock exchange to 65,74 euros per share (the largest drop since 2015). In turn, the share price of the steel company Salzgitter AG, which owns 30% of Aurubis AG, fell by 6,4%.
Later, Aurubis AG Vice President Angela Seidler told Bloomberg that some scrap metal suppliers manipulated data on the supplied raw materials and concealed it. According to her, the incident is very serious, but the metallurgical company plans to eliminate its consequences during the current financial year. She assured that the incident will not affect expansion plans and strategic priorities. However, these words can still be perceived only as stock phrases. The annual report will show everything.