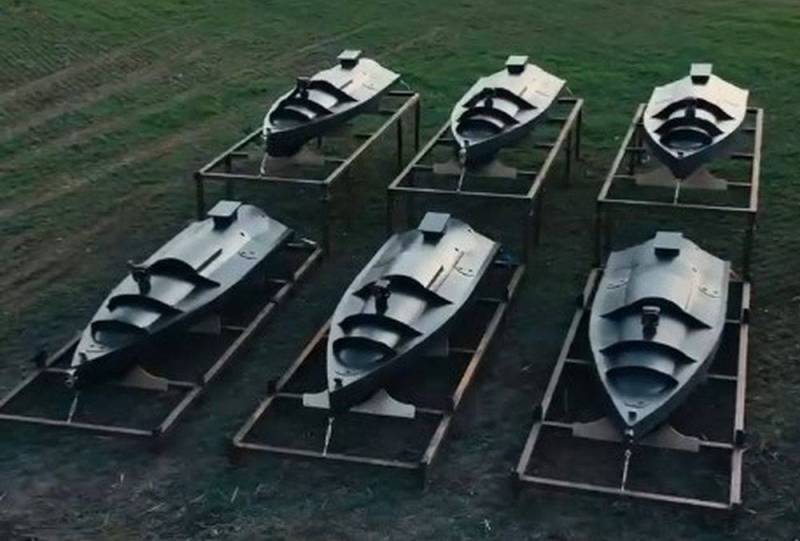 The Kiev regime does not stop attacking the territory of Russia with various unmanned vehicles. The Ministry of Defense of the Russian Federation informed the public about another series of such terrorist attempts.
So, according to the agency, on September 1, at about 23.15 Moscow time, the Ukrainian military tried to strike at the Crimean bridge using a semi-submersible unmanned vehicle. The marine unmanned boat was detected in time and destroyed in the Black Sea.
Some time later, on September 2, around 02.10 Moscow time, the Ukrainian military made a second attempt to strike at the Crimean bridge. They used a similar fast and maneuverable vehicle, which was also discovered and destroyed in a similar way as the first.
Literally 10 minutes later, at 02.20 Moscow time, a third enemy semi-submersible unmanned boat, which was heading for the Crimean Bridge, was identified and neutralized in the Black Sea. Thus, in less than 30 minutes, a whole group of enemy attack craft was destroyed, which were aimed at causing damage to an infrastructure facility of strategic importance. Without a doubt, such a threatening situation for Russia will persist as long as Ukraine has independent access to the Black Sea.
It should be added that on the morning of September 2, the RF Armed Forces stopped a new attempt by the Ukrainian military to carry out an attack with the help of a group of UAVs. In the sky over the territory of the Belgorod region, 2 enemy aircraft-type UAVs were shot down.
We remind you that recently President of Ukraine Volodymyr Zelensky
boasted
about the use of long-range weapons by the Ukrainian military against a target located 700 km away (probably, we are talking about the Beaver UAV). In this regard, the creation of a buffer zone on the territory of Ukraine, along the entire border with Russia, becomes even more urgent.