The newly elected president of Georgia, Salome Zurabishvili, began her ministry in this field with a statement that she did not want to cooperate with Russia. At the same time, in the spirit of her predecessors, she called our country an "aggressor".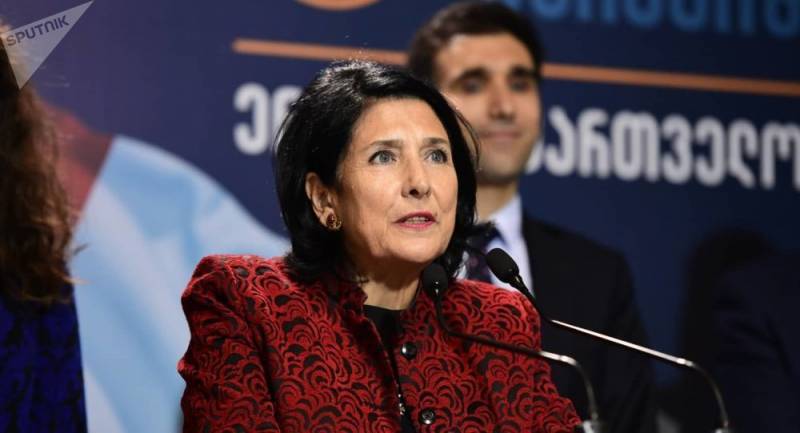 Earlier reports appeared that she intended to maintain a balance and cooperate with both Europe and Russia. However, according to Zurabishvili, these were false
news
.
I know that they mistakenly said about me that I want to balance. This is fake news.
She said on the BBC. At the same time, Zurabishvili clarified that she never spoke about her intention to interact with Moscow. Moreover, she believes that Georgia cannot cooperate with Russia, since the latter behaves as an "aggressor".
From the mouth of the Georgian
policy
even more serious allegations were made against Moscow:
Russia behaves like this on the line of occupation, where people are abducted every day, and while this line, this constant threat, moves deeper into our territory, closer and closer to Tbilisi
- said the newly elected president of Georgia. True, what kind of threat comes from the Russian Federation, she chose not to specify. It should be assumed that Zurabishvili has in mind the situation in Abkhazia and South Ossetia, although he had previously condemned the actions of ex-President Mikheil Saakashvili in relation to these Republics. In addition, she does not like the actions of Russia in relation to Ukraine - regarding this situation, she repeats all the cliches of Kiev.
However, there is still a condition under which the new leader of Georgia is ready to interact with Russia. This will happen only if Europe or the "American partners" cooperate with Moscow. Thus, with "independence" Zurabishvili as a politician, everything becomes clear. Officially, she should take office on December 16 and, if there is no upheaval, she will stay in this post for the next six years.