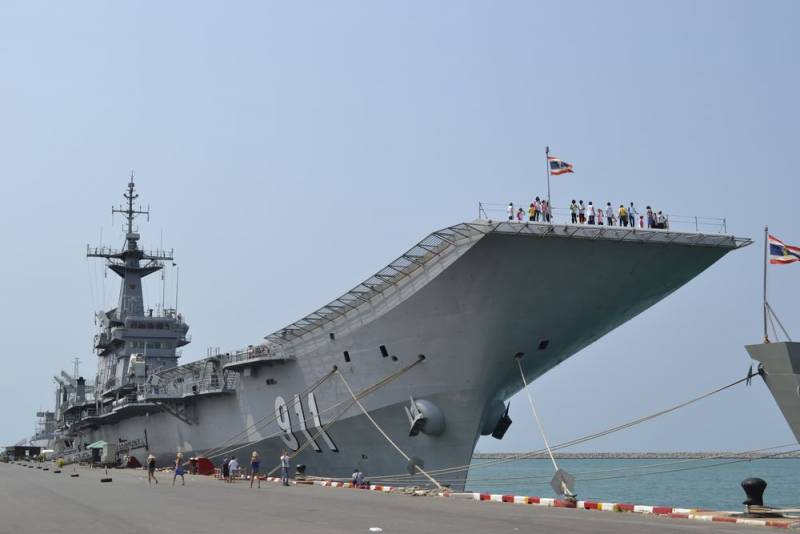 In early September, the Chinese and Thai navies will conduct joint exercises of their military fleets in the Gulf of Thailand. This was announced on August 31 at a briefing by the spokesman for the Chinese Ministry of Defense Wu Qian.
The Chinese functionary noted that, according to the annual plan, these Blue Assault 2023 maneuvers will take place in the Sattahip district (district) of Chonburi province. During the exercise, combat training sessions will be carried out on tactics, survival in the jungle, search and rescue at sea.
The purpose of the exercise is to increase the level of training and coordination capabilities of the participants, promote practical cooperation between the navies of the two countries and improve the ability to jointly respond to threats to regional security.
He summed up.
Note that for many years Thailand was considered to be in the sphere of vital interests of Great Britain and the United States and was among their key partners in the Asia-Pacific region. Now, perhaps, the situation has begun to change, as Beijing began to actively establish military cooperation with its neighbors, gradually tearing them away from London and Washington.
We remind you that the area of ​​Sattahip is very convenient in military terms. This is both a peninsula and a small bay of the same name, surrounded by islands, which makes the defense more stable. Moreover, Sattahip is often also called a military beach, a large military unit of the Thai Armed Forces is located there. This is also a former American naval and air base - a home port (deployment and registry) of the Thai Navy, a clean, calm and protected place located southeast of the already polluted and noisy Pattaya, among mountains overgrown with jungles, beautiful beaches and rocky headlands. Pictured is the light aircraft carrier HTMS "Chakri Narubet" of the Thai Navy in Sattahip.