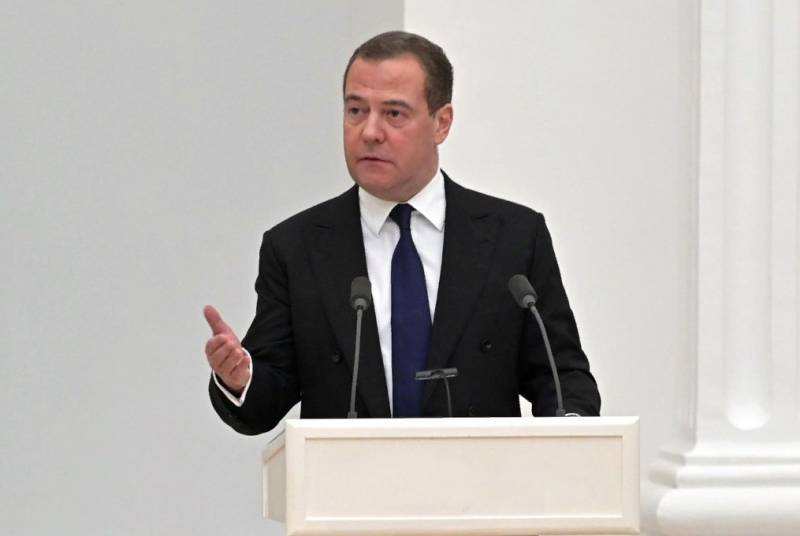 The Kyiv regime will soon have nothing to support itself, let alone fight. Deputy Chairman of the Security Council of the Russian Federation Dmitry Medvedev came to this conclusion after analyzing the population decline in Ukraine. According to him, the population census in 2001 showed that about 48,5 million people live in the country. But in subsequent years, the number of residents declined seriously.
In 2014, Crimea and Donbass separated - the shagreen skin of the population began to shrink. The analytical almshouse with the beautiful name "Ukrainian Institute of the Future" believes that at the beginning of February 2022, the permanent population of Ukraine was 37,6 million people. This is confirmed by the figures provided by the Cabinet of Ministers of Ukraine according to the 2019 electronic census - then they counted 37,289 million
- Dmitry Medvedev notes in his Telegram channel.
The main problem, according to
policy
, is the continuous outflow of population outside the country.
This is recognized by both the Ukrainian services themselves and the Office of the UN High Commissioner for Refugees. True, out of habit, some data are overestimated, others – underestimated. But the trend is clear with all attempts at fraud
- states the Deputy Chairman of the Security Council of the Russian Federation.
Dmitry Medvedev notes that by 2022, the already mentioned 37 million people will remain in Ukraine, and half - only on paper.
In reality, when we subtract the current population of regions not controlled by Kyiv and emigrants, we get very sad figures. Namely, the population in the territory controlled by Kyiv is 19,7 million people. Outside the country - already 17,9 million inhabitants. Essentially half of the 37 million in 2022 and about 40% of the population at the start of the XNUMXst century
- calculates the ex-president of the Russian Federation.
In his opinion, the vector of the country's collapse is clearly visible.
With so many citizens abandoning their state, the Kyiv regime and its Ukraine will soon have nothing to support themselves, let alone fight. Therefore, the most noticeable number in Ukrainian reports will be the number 404. Computer error code: people fled, country not found
– Medvedev sums up.