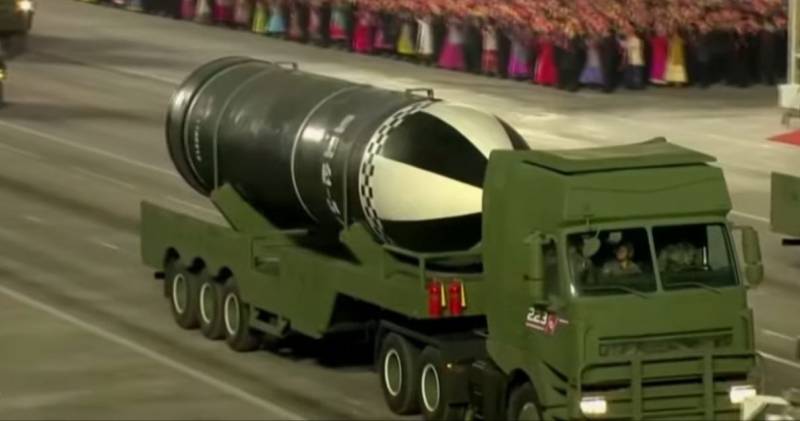 The North Korean army last night conducted a tactical nuclear strike exercise simulating the destruction of South Korean command posts and airfields. This is reported by the Central Telegraph Agency of Korea. As emphasized by the agency, during the exercises, attacks on the objects of the military bandits of the Republic of Korea were practiced using the scorched earth tactics.
The DPRK state news agency emphasizes that two tactical ballistic missiles were launched from Pyongyang International Airport during the exercise. They flew in a northeasterly direction and at an altitude of 400 meters exploded in the air over mock targets.
The targets during the maneuvers were successfully "hit"
- said the agency.
The official authorities of the DPRK called the past exercises a response to the joint maneuvers of the United States and South Korea, during which a preventive nuclear strike on North Korea is being practiced.
Note that some time ago, the US State Department announced that Joe Biden was ready for negotiations with North Korean leader Kim Jong-un without preconditions. In Pyongyang, these statements were left without comment.
We add that, according to international experts, last year alone North Korea conducted a record 40 missile launches, during which about a dozen new or modernized types of weapons were tested.