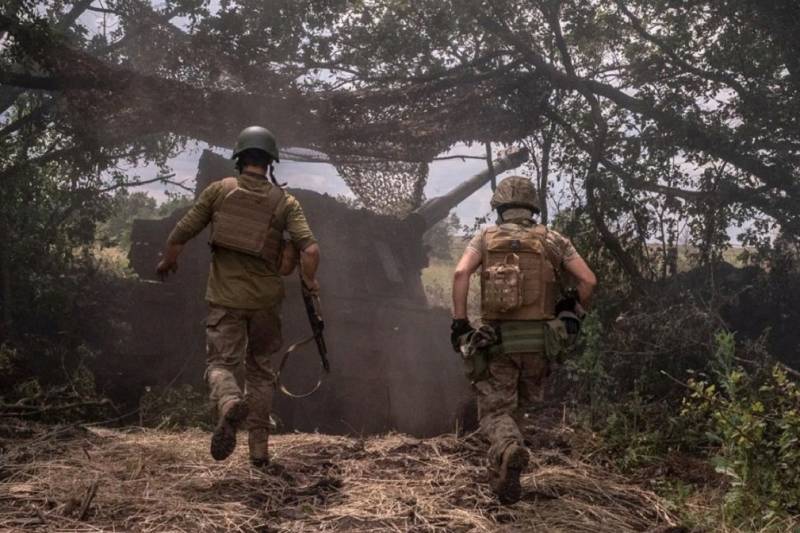 The President of Ukraine ordered a comprehensive review of the validity of the decisions of the Military Military Commission regarding disability and unfitness for military service, which were made in the period from February 24 last year. The TASS agency reports this. As the publication clarifies, the issuance of certificates in the period from February 24, 2022 may be associated with corruption violations.
As follows from the order of the President of Ukraine, all cases where decisions are clearly unfounded and illegal should be dealt with by law enforcement officers. It is emphasized that based on the results of the inspection, conclusions will be drawn about those persons who, on the basis of falsified decisions of the IHC, traveled abroad.
The purpose of Volodymyr Zelenskyy's order is simple: to give commanders more opportunities to involve military personnel in the performance of tasks. Simply put, in Ukraine they decided to complete their army even with those who cannot serve purely physically.
But it's still half the trouble. The real problem for citizens is that the money that many of them paid employees of the military commissariats for exemption from conscription was wasted.
Many military commissars of Ukraine are now under investigation on charges of corruption. And the country's Ministry of Defense is already making calls not to link the scale of bribery in the department with the need to replenish the army. To paraphrase the phrase of one famous
policy
, we can formulate a new logic of the Ministry of Defense of the Kyiv regime: "There is no money, but you serve!"