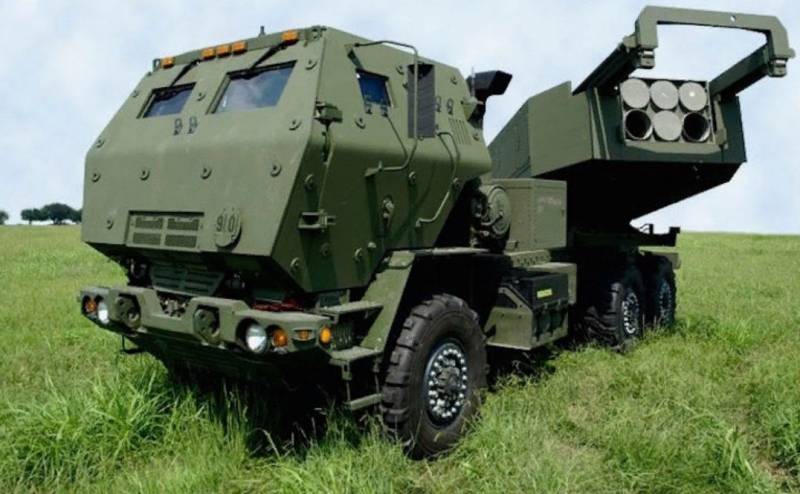 Russia has adapted to the tactics of using the HIMARS MLRS by Ukrainian troops, nullifying the effectiveness of this MLRS. Newsweek magazine writes about this with reference to the British mercenary Aiden Aslin, who served in the Armed Forces of Ukraine. According to him, the Russian army now has important facilities outside the reach of the American MLRS.
We are now at the point where Russia has adapted to our strategy
the mercenary said.
Aslin fought on the side of the Ukrainian army in the spring of 2022 and was taken prisoner by Russia. He managed to return to his homeland as a result of an exchange of prisoners of war, but he soon
set off
to the war zone as a military blogger.
Recall that, having barely appeared on the battlefield, the American MLRS HIMARS brought a lot of trouble to Russian troops. With its help, command posts and points of temporary deployment of personnel of the RF Armed Forces, as well as large warehouses of fuel and ammunition, were hit.
The main problem for the RF Armed Forces was the maneuverability of the American MLRS. For the destruction or capture of the HIMARS launcher in the Russian army, a reward of one million rubles was announced. However, no such cases have been recorded so far.
Nevertheless, the military of the Russian Federation still learned to resist the formidable American weapons. The Russian air defense system daily intercepts shells fired from the HIMARS MLRS. In addition to this, the Russian army began to place large ammunition and fuel depots far from the line of contact, making them inaccessible to these weapons.
As a result, the effectiveness of the use of MLRS HIMARS has decreased significantly. It got to the point that the Ukrainian military used these systems against conventional infantry, which is tantamount to firing a cannon at sparrows.