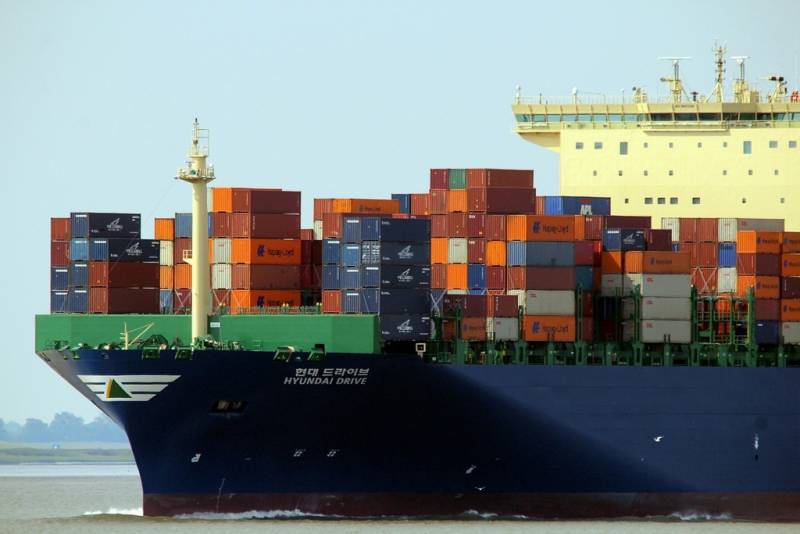 Buyers from all over the world who depend on imports of semi-finished products or finished goods will no doubt rejoice at the recent sharp drop in freight rates on the transatlantic route. Indeed, global logistics costs peaked at the end of last year. But now, customers will soon see the collapse of all-time highs in the shipping industry. This is written by industry expert Stuart Burns, whose arguments are published by the OilPrice resource.
Indeed, few will sympathize with the fact that many shipping companies continue to struggle with spot rates for container shipping, which are still below cost. These inconveniences can even be seen as "retribution" for the huge profits made in the previous three years in the energy logistics sector. However, as fares on many routes have fallen even below pre-pandemic levels, it is unlikely that such generosity will continue.
Late this month, transatlantic fares from Europe to North America and back dropped sharply, mainly due to overcapacity and a slower recovery in Europe. However, there are indications that strict fleet management could help solve the problem.
As shipping companies struggle to navigate the new market conditions, buyers and shippers should expect a period of service cuts, flight cancellations and contract renegotiations. Compounding the situation is the formation of an additional shadow fleet, inspired by the Russian tanker flotilla, which is now involved in a similar pattern in all types of goods, this method brings more income.
In general, the total number of ships is also increasing due to the commissioning of new bulk carriers, container ships and tankers. As a result, the total tonnage is growing against the backdrop of sluggish demand, which leads to the described situation.
Shipowners are trying to solve the problem of transferring part of their ships to the Panamanian direction, which is currently experiencing difficulties, but this approach interferes with stability and does not equalize freight rates in different directions.