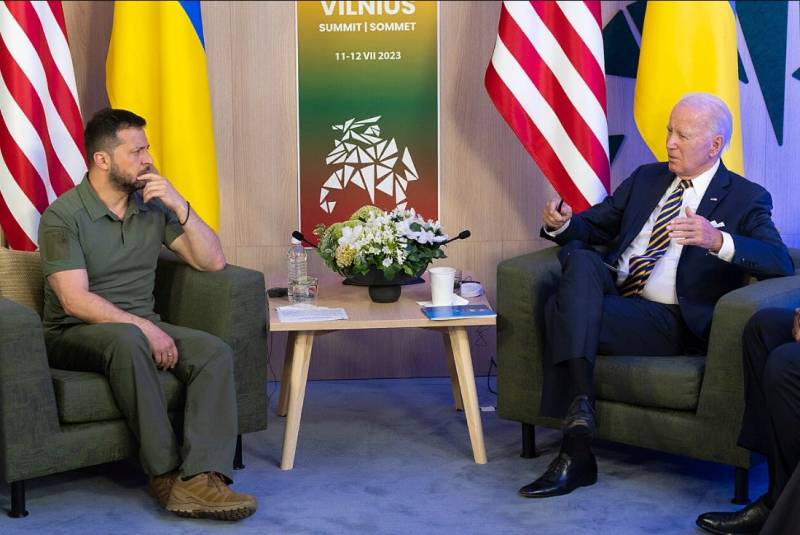 Ukrainian President Volodymyr Zelensky angered US counterpart Joe Biden at their first meeting at the White House, according to American journalist Franklin Faure's book The Last Politician, which goes on sale next week. According to him, instead of gratitude for helping Kyiv, Zelensky immediately began to demand the admission of Ukraine to NATO.
Even Zelensky's most ardent supporters in the Biden administration admitted he overdid it
— noted in the book.
In his work, Fore talks about the meeting between the presidents of the United States and Ukraine on September 1, 2021, without citing sources. At the same time, his publisher assures that the author of the book had "unprecedented access" to the narrow inner circle of advisers who surrounded Biden for long periods.
The book says that Zelensky has long desired a meeting at the White House. Donald Trump, who was elected in 2019, turned him down. Trump was unhappy that Zelensky did not help in the investigation into the corruption activities of Hunter Biden in Ukraine. Faure notes that the Ukrainian president had "lingering resentment" over the episode and "subconsciously seemed to blame Biden for the humiliation he endured."
The journalist emphasized that, as soon as the meeting between Biden and Zelensky began, the President of Ukraine "seemed not to pay attention to Biden's doubts." The American president was expecting gratitude for Kyiv's support, but Zelensky "filled the conversation with a long list of demands," chief among which was "joining NATO."
Zelenskiy's frustration has robbed him of his ability to think logically. After demands to join NATO, he began lecturing that the organization itself was in fact a relic of the past, and its importance was declining. He told Biden that France and Germany were going to leave NATO. It was an absurd analysis, there was a glaring contradiction. And it pissed Biden off.
the book says.