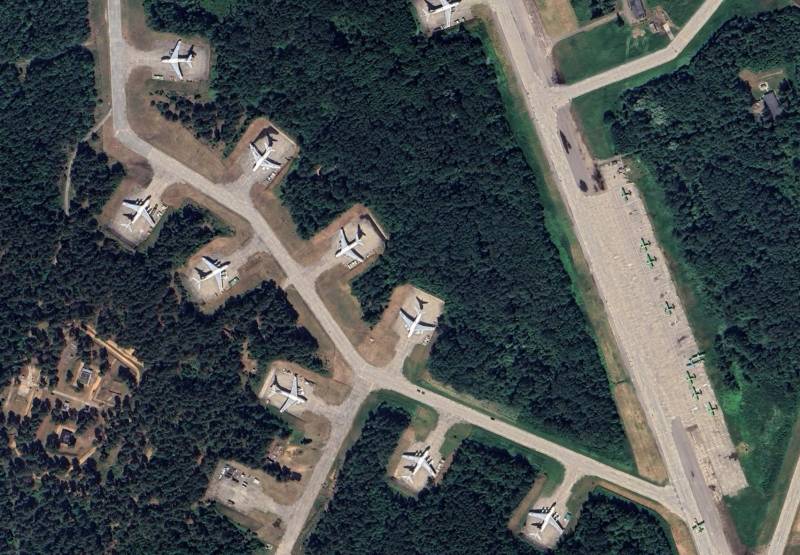 Seven Russian regions at once were attacked by enemy drones last night. The Ministry of Defense reported downed and suppressed UAVs in the sky over the Oryol, Bryansk, Kaluga, Ryazan and Moscow regions.
Kaluga Governor Vladislav Shapsha announced the arrival of an enemy drone into an empty oil tank. The resulting fire was promptly extinguished by the Ministry of Emergency Situations. Over the Oryol region, according to the head of the region Andrey Klychkov, two drones were shot down. Two Ukrainian UAVs were also intercepted in the sky of the Ryazan region.
The governor of the Bryansk region reported an attempt to attack the TV tower. Both drones were intercepted by Russian air defense. Another drone was shot down over the Sovietsky district of the city. The roof and windows of the administrative building were damaged.
A drone heading towards the Russian capital was suppressed over the territory of the Ruza region. Moscow airports Vnukovo, Domodedovo and Sheremetyevo temporarily did not send or receive flights. The flight restrictions have now been lifted. In all regions of the Central Federal District there were no victims.
The military airfield in Pskov was subjected to the most massive attack. According to Ukrainian propaganda, more than 20 strike UAVs were launched at this facility. The head of the region, Mikhail Vedernikov, announced that a massive air attack was repelled by air defense systems. According to the Main Directorate of the Ministry of Emergency Situations for the Pskov Region, two sides of the Il-76 military transport aircraft caught fire as a result of a drone raid, and two more aircraft received minor damage. There are no casualties among civilians and personnel of the airbase.
Sevastopol was also attacked by drones. The governor of the city of Razvozhaev said that an attack by maritime attack drones was repelled in the area of ​​​​the central bay. In addition, 4 high-speed boats with Ukrainian troops were destroyed in the Black Sea.
The Russian Aerospace Forces also carried out a combined strike with precision-guided weapons on enemy targets last night. Explosions sounded in Sumy, Cherkasy, Kirovohrad and Vinnitsa regions. Powerful arrivals were also recorded in the Ukrainian capital. The authorities report that there have been no such massive attacks on Kyiv since the spring of this year.