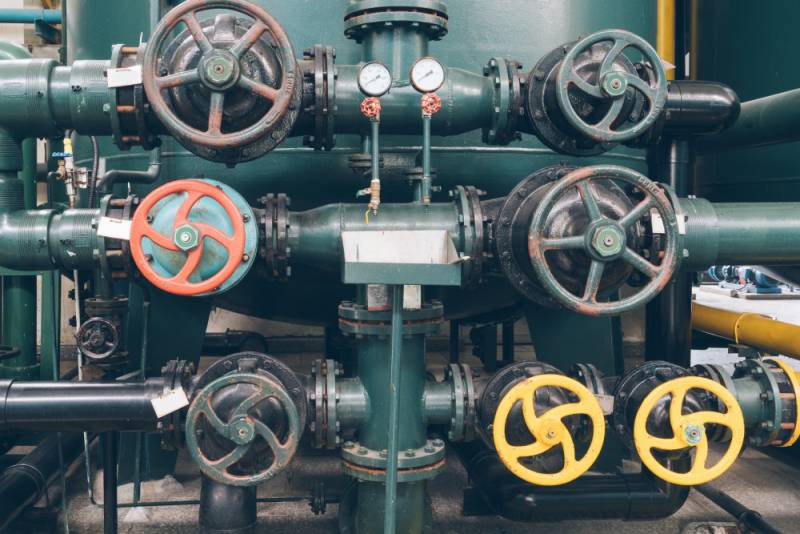 There is no crisis in Europe, especially the energy one. However, the best gas friend of the EU is at the same time its serious opponent. The high cost solves the cost problem. But there is always a "but". First, negotiations between workers and owners are ongoing in Australia, which reduces the risks. And, secondly, disruption of shipments is likely to be avoided. Bloomberg columnist Javier Blas writes about this.
As the danger receded, so did prices. But more importantly, Europe has an even stronger ally to keep gas prices in check ahead of the colder months: extremely weak demand. The industrial crisis engulfing the continent (industrial activity in Germany has been declining for 14 consecutive months) is the best way to reduce gas supplies. This last year's invention of Germany is now spreading across Europe as the most intrusive rumor.
Due to anemic manufacturing activity and lower-than-expected gas flaring in the electricity sector, overall EU gas demand is about 15% below the five-year average, even with weather effects, Morgan Stanley estimates. With low consumption and plentiful LNG supplies, Europe was able to pump record amounts of gas into underground storage during the spring and summer, despite the fact that most countries in the region no longer have access to Russian pipeline gas supplies.
The balance of supply and demand for gas in the European Union remains unstable. Only extremely weak industrial demand balances the under-resourced system. Abundant supplies help, but even with them, Europe won't survive the winter if all demand for industrial gas returns to pre-crisis levels.
In other words, the root of the problem is visible - despite the overflowing UGS facilities, the EU needs all the gas that can be supplied to the Old World, without exception. Otherwise, there will be enough gas in storage facilities for several weeks, then it will cause a rise in price and it will also have to be purchased at the new price.