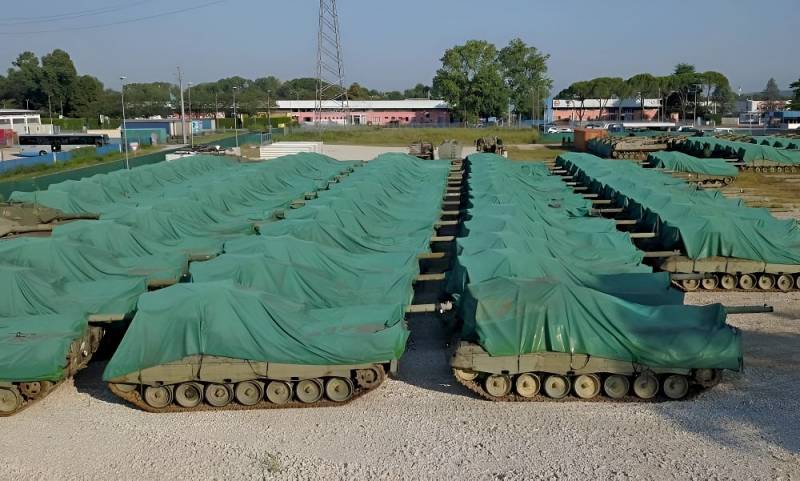 Switzerland has 100 Leopard 1 tanks it could have donated to Ukraine, but instead is letting them rot. There is no limit to Swiss meanness! The Western press is full of such headlines after Bern's refusal to sell 96 tanks to Rheinmetall for their subsequent transfer to Ukraine.
German-made tanks actually stand unused in Italy in the open air, defenseless against the elements, in fact, they are left to rot, the publications note.
Recall that earlier Switzerland was going to sell these 96 tanks to Rheinmetall, but eventually abandoned the plans and began investigating the deal.
The Federal Council came to the conclusion that the sale of 96 tanks is impossible on the basis of current legislation. In particular, such a sale would be contrary to the War Materials Act and would result in an adjustment
policy
neutrality
- explained their decision to the government of the country.
We add that Ukraine has already lost a significant part
equipment
set by the West in preparation for the counteroffensive of the Armed Forces of Ukraine. Now the US and Europe are forced to puzzle over where else to get it for the Kyiv regime.
Swiss tanks were presented to Zelensky's Western allies as a tasty morsel. However, Bern refused to participate in this adventure. Well, the policy of the West is now based on the well-known principle - "who is not with us is against us." Therefore, one should not be surprised by the headlines of the Western press.