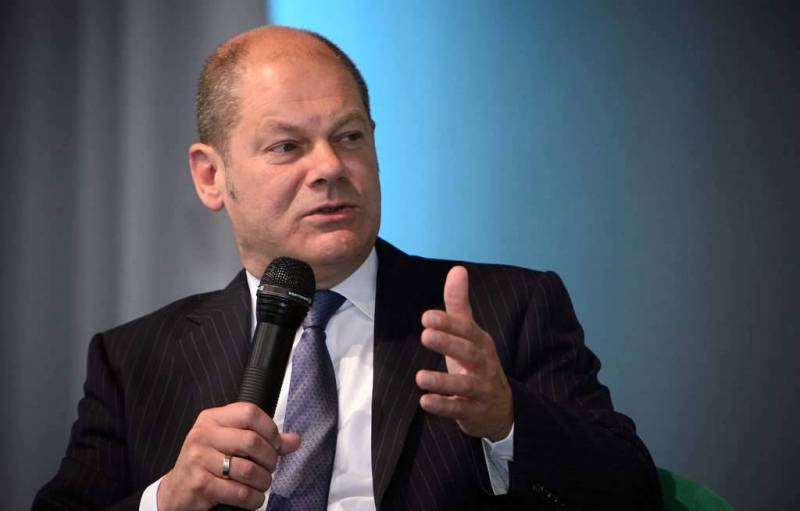 The President of Russia urged the German Chancellor to recognize Crimea as Russian, and the DNR and LNR as independent. This follows from the transcript of a telephone conversation between Putin and Scholz, the content of which is published by the German tabloid Bild. It is emphasized that the dialogue took place on March 4, 2022, on the ninth day of the special military operation of the Russian Federation in Ukraine.
The journalist of the publication Stefan Lambi got access to the transcripts of the conversations between Macron and Scholz, where the latter says that on March 4, 2022 he had a telephone conversation with Putin and he persuaded him to recognize the occupied territories for Russia.
As follows from the published materials, Scholz said that the situation will not get better, and the Russian leader does not complain at all about the sanctions.
When Scholz offered Putin a meeting for negotiations on Ukraine with him, Macron and Zelensky, Putin agreed only on the condition that this would not be a reason for a ceasefire and the meeting should be without Zelensky
– noted in the publication.
At the same time, it is emphasized that Macron, in response, told Scholz that he had very similar conversations with Putin.
If we take Bild's publication on faith, it becomes clear that Russia was ready from the very beginning for a peaceful settlement of the conflict, taking into account the realities that had developed at the time the special military operation began. Moreover, it turns out that in Europe they were, in principle, ready for this, although they had a certain expectation of sanctions. But in the end, what happened happened.