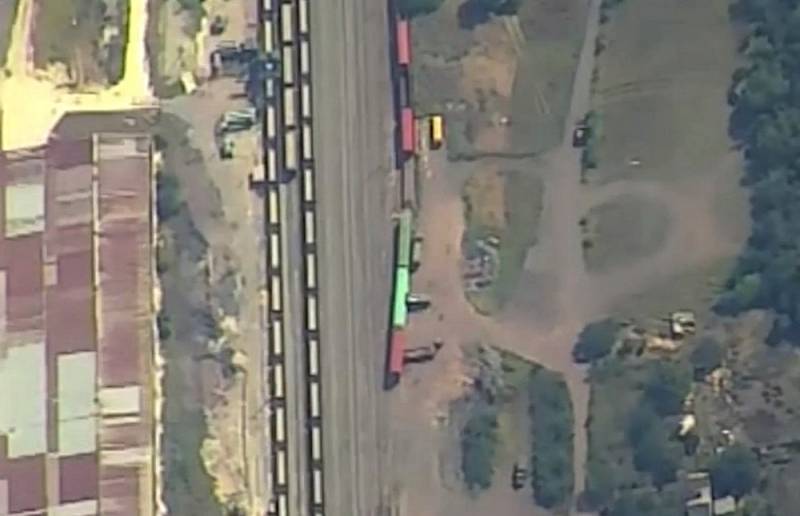 The crew of a ground-based missile system struck a railway station in the DPR. This is reported by the Ministry of Defense of the Russian Federation. According to the agency, as a result of the attack, a military echelon carrying ammunition for the Armed Forces of Ukraine, about 30 soldiers of the Ukrainian army and up to ten military units were hit.
equipment
.
Giving the details of the missile strike, the Russian Defense Ministry emphasizes that it became possible thanks to the actions of intelligence.
The reconnaissance unit of the Russian armed forces revealed the arrival of a military echelon with artillery ammunition at the unloading station.
The coordinates of the target were promptly transferred to the crew of the ground-based missile system, which delivered a high-precision strike.
- told in the military department.
The footage of the defeat of the military echelon was recorded by means of objective control. On the video published on the Web, several explosions can be clearly seen. In all likelihood, after the missile strike, there was a detonation of artillery ammunition that was in the cars.
Note that this is not the first such strike by Russian troops. Some time ago, a similar attack occurred at Mezhevaya station. Then a military echelon with ammunition also fell under the impact of means of destruction.
We add that in the West for more than one month they have been talking about a serious shell shortage experienced by the Ukrainian army.