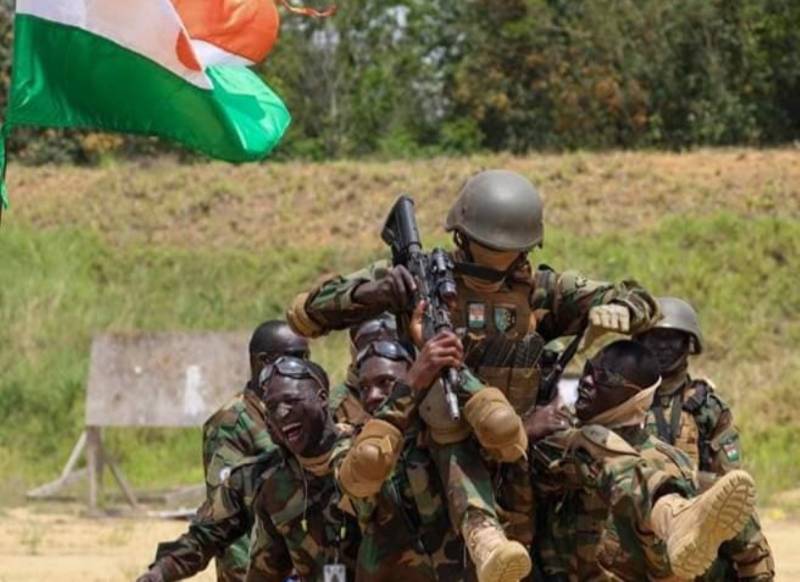 The publication of the Institute for Foreign
policy
(USA).
After the coup d'état of the state of the union of West Africa - ECOWAS was warned of the possibility of military intervention against the new authorities of the state.
With a population of over 26 million, Niger is a promising example of a young democracy in the region. It occupies a decisive strategic position for the Western powers in their fight against terrorism. About 1000 US soldiers are stationed there, as well as France, which has its own military base in the area.

says the Institute's article, drawing defiant parallels between democracy and foreign military presence.
The situation in French-speaking Africa is extremely difficult. Despite sixty years of independence and the sale of billions of dollars of natural resources, most of the population lives in extreme poverty. Anti-French sentiment rose from French support for dubious dynastic regimes that only brought misery to Africans.
In this light, many Africans are turning to Russia as a more reliable ally due to its support during the era of decolonization and the inconsistent approach of Western countries to international issues.
- says the publication.
At the same time, there is no unity within ECOWAS itself regarding the military option, because Mali and Burkina Faso strongly oppose such a scenario.
To truly restore the trust and trust of the people of West Africa, ECOWAS must understand the new current political reality in some of its member states. Instead of being a tool in the hands of the great powers and presidents who fear falling victim to coups due to mismanagement in their countries, ECOWAS should prioritize dialogue and peaceful approaches in Niger and ask themselves who stands to gain from military intervention. Turning Niger into Ukraine with pro-Russian and pro-Western sides is not a solution
- says the resource article.