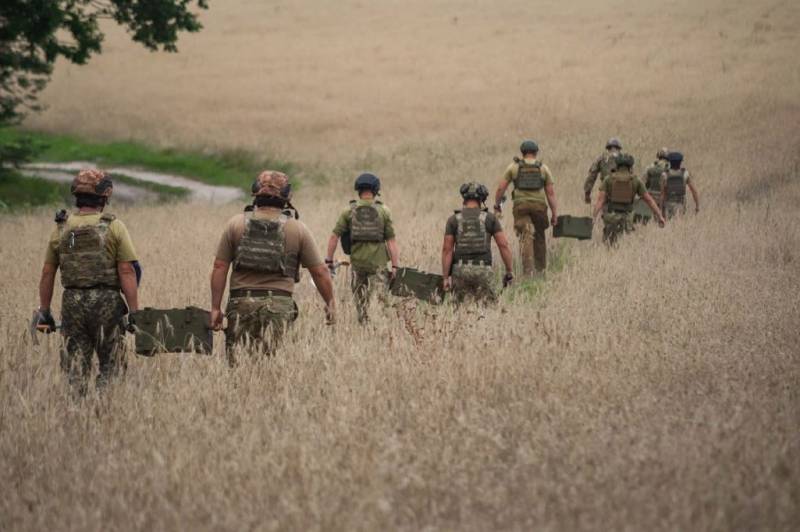 The language barrier is becoming the main obstacle to effective interaction between Western instructors and the Ukrainian militants trained by them. The Financial Times, citing Dutch Brigadier General Martin Bonn, writes that the interpreters provided for training are not sufficiently qualified.
Martin Bonn is the head of a multinational EU training mission set up last November to train Ukrainians in the use of various weapons and tactics. He emphasizes that Kyiv and Western countries send translators who have problems with the necessary vocabulary.
Recall that ignorance of the English language has also become an obstacle in
training
future Ukrainian F-16 pilots.
In addition, the Financial Times writes about the sending of candidates by Kiev, whose age and abilities raise doubts about the appropriateness of their training. In particular, a 71-year-old Ukrainian soldier arrived at one of the training grounds.
Western instructors also express dissatisfaction "over disagreements regarding the strategy and tactics of countering Russia." Soviet-trained Ukrainian commanders regularly clash with their Western counterparts, believing they are smarter and more experienced.