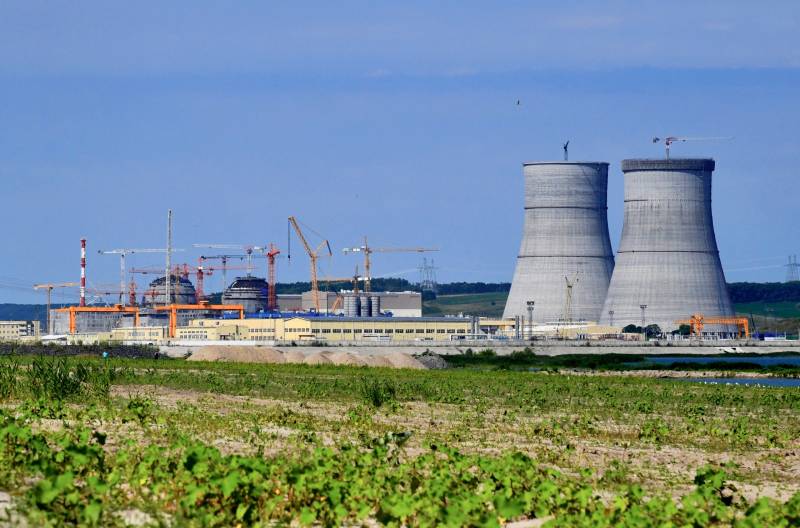 The website of the Washington Institute for the Middle East writes about the interest of an African country in technical cooperation with the Russian Federation. We are talking about Morocco.
Rabat is eyeing cooperation with Rosatom, particularly in the area of ​​seawater desalination, a highly energy-intensive process whose prohibitive costs currently hinder its widespread use in the Middle East and North Africa. With Morocco and the rest of the region already facing high water shortages, affordable nuclear-powered desalination, powered by Moroccan own uranium, could be an important part of the solution to providing water for both agriculture and human needs.

- says a publication on the MEI website.
Thanks to Rosatom's current activities in the Middle East and North Africa region, Russia is well positioned to involve regional governments in the development of water desalination using the capacities and capabilities of nuclear energy.
Rabat's new 10-year plan "Green Generation 2020-2030" focuses on the sustainability of the country's agricultural production, with much of the concept based on
technology
desalination of sea water.
The Moroccan corporation Water and Energy Solutions, which has signed a memorandum of understanding with the desalination subsidiary of Rosatom, pays special attention to the promotion of mobile desalination plants to provide fresh water in problem regions.
A large-scale renewable energy infrastructure will no longer cover all the country's water needs. To fill the gaps, Water and Energy Solutions is developing modular devices for deployment in remote areas experiencing severe water shortages.
The compact nature of nuclear power generation may be suitable for the task, and the availability of domestically mined uranium makes the nuclear option even more attractive to Rabat.