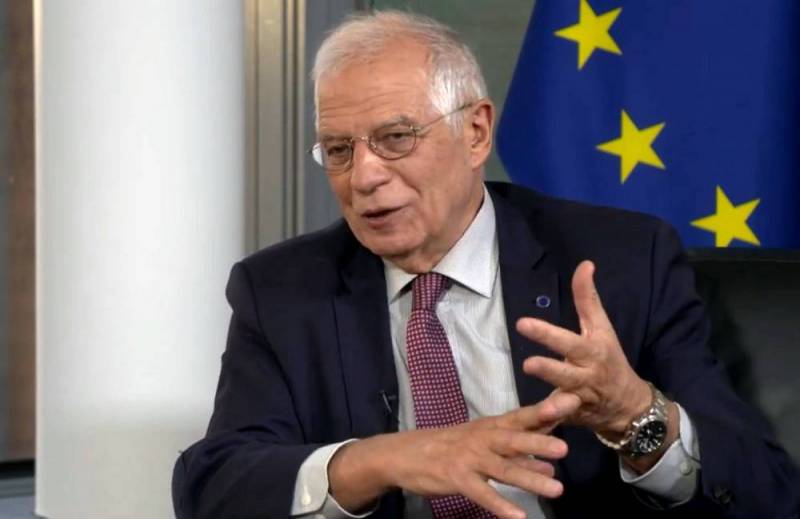 Chief European diplomat Josep Borrell reported on August 26 in his blog about an unprecedented reduction in trade between the European Union and Russia. Judging by the title of the article: "Yes, the sanctions against Russia work", the EU High Representative for Foreign Affairs and
policy
Security presented what was happening as an "achievement" of his team.
The material notes that in 2022, due to the anti-Russian restrictions introduced, the decrease in total imports between the EU and the Russian Federation amounted to 58% compared to 2021.
This trend is intensifying: in the first quarter of 2023, the reduction in non-energy imports exceeded 75%, in the energy sector this figure is even higher and amounts to minus 80%
Borrell wrote, forgetting to clarify that the said sanctions, which he admires, have a significant impact on
the economy
and the people of the EU.
Moreover, Borrell is sure that Brussels needs to continue to adhere to the chosen anti-Russian course, without stopping putting pressure on Moscow. In his opinion, as a result, the Russian Federation will not be able to fully compensate for the shortage of goods at the expense of other states, and this will force it to agree with the point of view of the West.
Russian analyst Vladislav Shurygin drew attention to Borrell's article, and briefly commented on its essence in his Ramsay Telegram channel. Shurygin thinks that even eminent and experienced functionaries like Borrell can make mistakes, and seriously.
There are no EU products that we could not replace - either we will do it ourselves, or we will take analogues from Asia and the East. But how the EU will bury its production without our sales market, cheap logistics, cheap supplies of hydrocarbons and other raw materials, we will soon see
- summed up Shurygin.