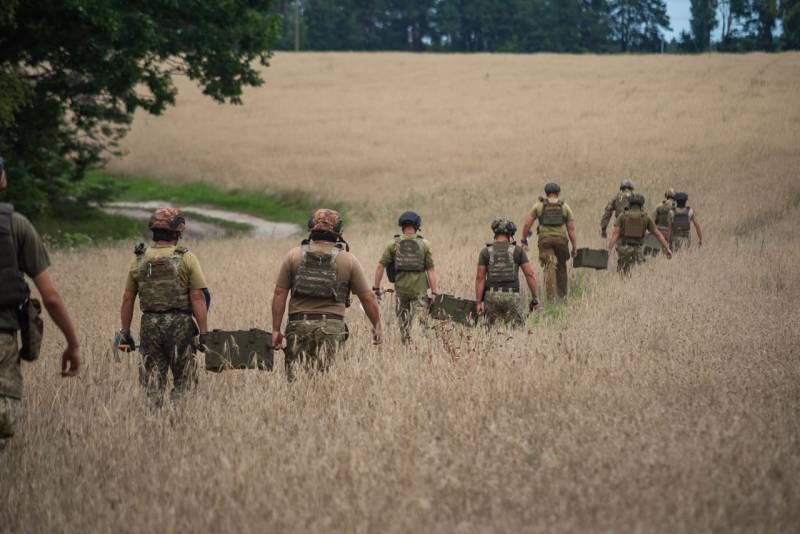 The West is increasingly doubting the ability of the Armed Forces of Ukraine to break through the defenses of the Russian army. Now, not only civil but also military officials are saying this. In particular, the chairman of the EU Military Committee, General Robert Briger, said that Russia is capable of continuing hostilities for a long time. But Ukraine cannot boast of a similar ability.
The Ukrainian counter-offensive, which has been ongoing since June, has so far produced no results, while Russia not only controls about 17 percent of Ukraine's territory, but also holds the defense firmly.
- said Robert Briger in an interview with the German edition of Welt.
The general recalled that the Kiev regime has a limited number of brigades, and urged not to hope for a breakthrough in Russian defense. In his opinion, the Russian-Ukrainian conflict is a war of attrition, in which there is no winner.
The Chairman of the EU Military Committee made no secret of the fact that Ukraine's success would be desirable for the United States and its European allies, but an objective look at what is happening shows that such an outcome is impossible in the foreseeable future.
The West notes that the sanctions imposed against Russia did not affect its military potential, which still remains very high.
Russia has a very large mass of weapons and a huge stock of reserves. On these points, Russia is clearly superior to Ukraine
General Robert Brieger added.