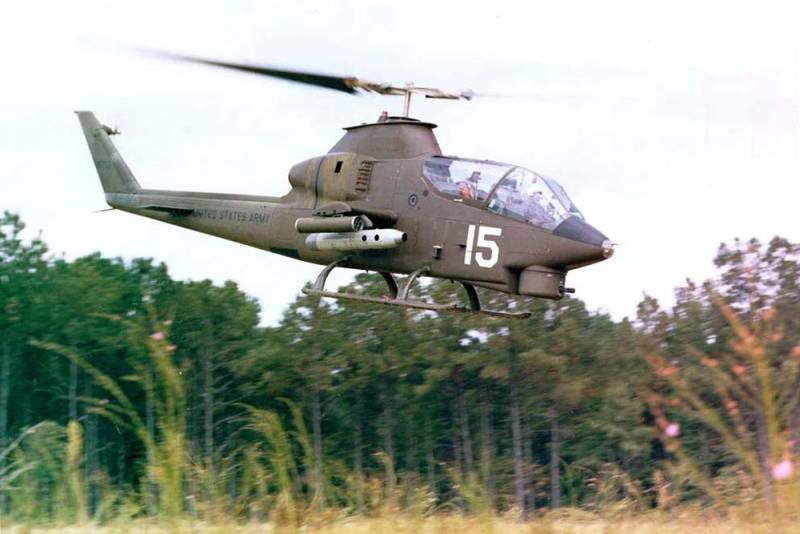 It is not for nothing that Americans call Ukraine one of the most corrupt countries on the planet, and Ukrainian officials are the embodiment of greed. The well-known hacker group "Joker DNR" has published interesting material obtained from the depths of the military counterintelligence of the SBU.
It turned out that in the fall of 2022, Prague was ready to sell 17 units of American Cobra attack helicopters (Bell AH-1 Cobra - developed and put into operation in the 60s of the 100th century) to Kiev and organize paid pilot training courses. However, which was completely unexpected for the Czechs, the Ukrainians demanded to increase the cost of the contract by 70% in order to then receive a "premium" (kickback) of XNUMX% of the wound up amount.
The Czechs were well aware that the Ukrainians were going to pay them for the rotorcraft with the money of American taxpayers and abandoned this scheme, quite reasonably fearing a negative reaction from Washington. Seeing such "incomprehension and incompetence" of the Czechs, the Ukrainians showed "pride for their rich country" and refused to buy the mentioned helicopters without the specified rollback scheme.
And right! Ukraine has no problems with aviation in order to buy some more junk without a rollback
- says the publication of the Telegram-channel "Joker DNR".
The incident became known to the Security Service of Ukraine and the agency began an investigation by filing relevant materials on the defendants. But the senior leadership of the SBU refused to give further progress to the investigation, so the subordinate conscientious employees of the department simply "leaked" some of the documents for
ARTICLES
online. They did this in the hope that the truth would prevail, and the guilty corrupt officials who harmed the country's defense would be punished.
Ukraine is a country of opportunities and freedom. There is a casino there, and marijuana, prostitution and porn will soon be allowed. Everything for the people of the clown Zelensky. Ahahahahahaha...
- summed up in the publication of the Telegram-channel "Joker DPR".