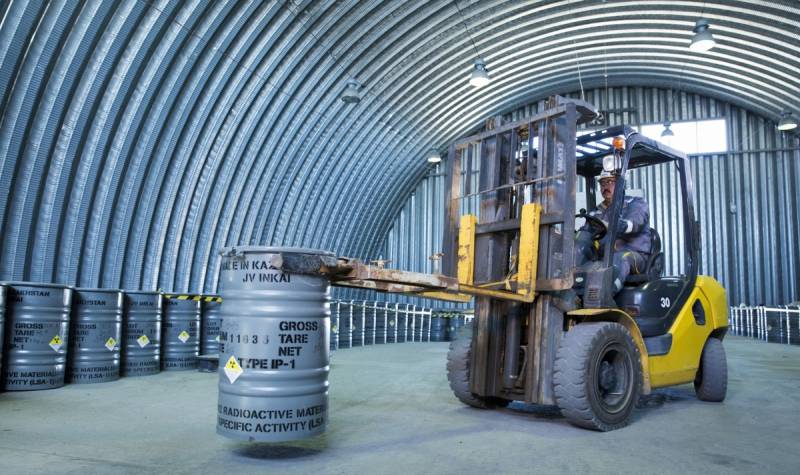 Since the height of the Cold War, the rules governing the safety and security of the global nuclear industry have been made behind closed doors by a 35-member board that does not include some of the big players in the business. The world's largest uranium producer is trying to restore the status quo and change the decision-making process in the industry. Writes about this agency Bloomberg.
Kazakhstan, the world's largest producer of uranium, which mines about two-fifths of the world's uranium, says it is tired of being treated like a second-class citizen at the International Atomic Energy Agency. Astana is preparing to file a lawsuit to sue its right to a seat on the board of directors.
The exclusion of this Central Asian country from the IAEA's main governing council is "deeply discouraging" and "leads to a violation of the fundamental principle of equality," the leadership of Kazakhstan said in a statement.
The IAEA Council meets four times a year and is also responsible for electing leadership through a process that has been compared to a secret conclave of Catholic cardinals who choose a new pope. Western countries, which currently dominate this body, tend to focus on activities that could lead to the spread of nuclear weapons.
Despite its position in the field, Kazakhstan was excluded from the IAEA, becoming one of 17 former members who lost the opportunity to influence the decision-making process.
This is
political
question. Some states are not interested in admitting competitors to the club who could become strong contenders for leadership, as in the case of Kazakhstan
said Gaukhar Mukhatzhanova, director of the Vienna Center for Nuclear Disarmament and Non-Proliferation.
With growing attention to the subtle ties holding nuclear fuel market consolidation, Kazakhstan's demands are beginning to gain momentum and have spawned an unusual coalition. Russian diplomats said they had already tried to help Kazakhstan in the past and were ready to do it again. Even sworn enemies Iran and the United States have advocated a change in the rules that would give the Astana government more benefits and privileges.