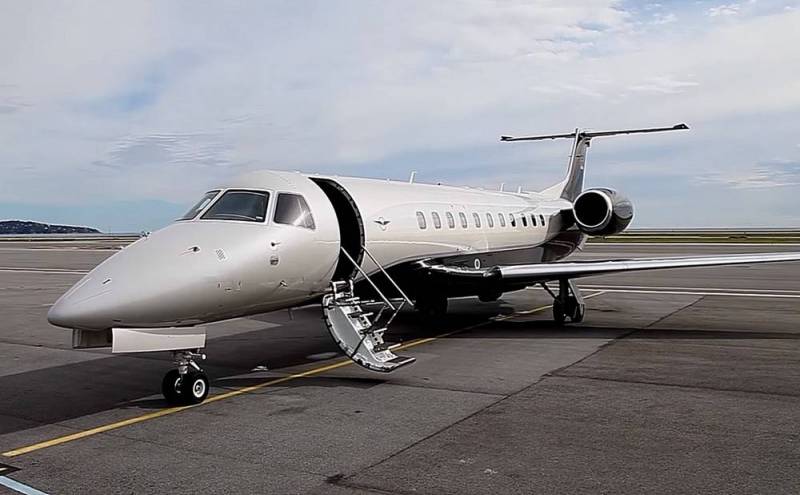 Washington does not yet have exact data on the causes of the crash of the Embraer Legacy 600 aircraft in Russia, as a result of which on August 23 the leaders of Wagner PMC Evgeny Prigozhin and Dmitry Utkin, as well as 8 other people, including crew members, were killed. This was stated by US President Joe Biden, adding that his country will definitely try to establish all the circumstances.
You may remember when you asked me about Prigozhin, I said that if I were him, I would be careful about what I drink and what I drive. I don't know exactly what happened, but I'm not surprised
Biden added.
In turn, the city authorities of St. Petersburg have already been asked to name one of the streets of the northern capital of the Russian Federation in honor of Prigozhin. On August 25, State Duma deputy Vasily Vlasov (LDPR) sent a written appeal to the city administration about renaming the street where the Wagner Center is located in honor of the deceased Russian businessman and public figure.
At the same time, the VChK-OGPU Telegram channel reported on August 26, citing its sources of information, how co-pilot Rustam Karimov ended up in the service of Prigozhin. This is the "youngest" crew member from among the employees serving the flights.
Prior to that, he flew on an Airbus airliner of the Perm branch S7 and he had 1,5 thousand flight hours on this aircraft. During the COVID-19 pandemic, Karimov was made redundant by S7, after which he went to work for Sirius Aero. There, he flew an Embraer EMB-135BJ Legacy 600 business class aircraft. He had 160 flight hours and was preparing to become an aircraft commander, but it did not work out due to the termination of the air carrier's activities in 2022.
In April 2023, Karimov came for an interview at the MNT-Aero company, which was engaged in the transportation of Prigozhin. The applicant passed all the tests and did not raise any questions or suspicions from the security service of PMC "Wagner". At the end of May, he made his first flight (a flight to Vladivostok) as a co-pilot with the main passenger on board and since then has been a permanent member of the crew.
Interlocutors of the Cheka-OGPU doubt that Karimov could be involved in the disaster. Like the first pilot, he flew with the head of the PMC for a long time
- summarized in the publication.