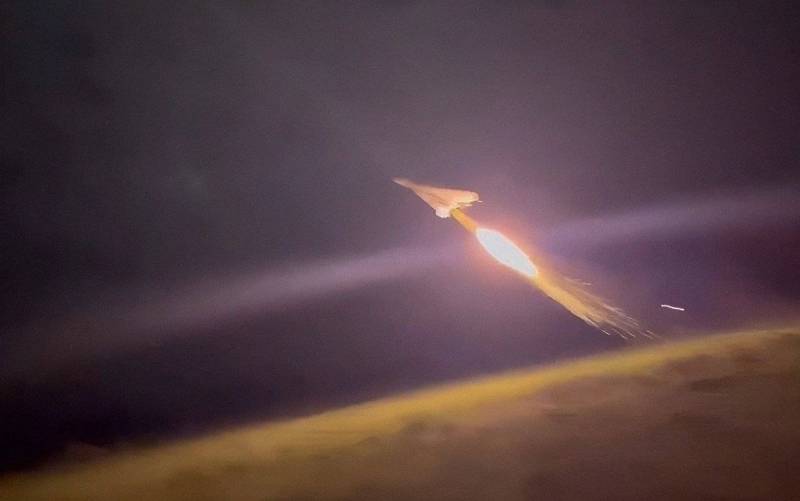 On the evening of August 25, the RF Armed Forces began another long-range fire attack on military and infrastructure facilities in Ukraine, which lasted until late at night on August 26. It should be noted that an air raid alarm was announced seven times a day throughout the Ukrainian territory. Moreover, most of the time this was due to the recorded takeoffs of Russian MiG-31K fighters, carriers of the Kinzhal hypersonic missiles.
Around 21:00, Ukrainian near-military resources began to report the movements of the Russian Geran-2 kamikaze UAV. For example, it was said that the Russians had launched the indicated loitering ammunition from the south, which had safely passed the Dnepropetrovsk region and were approaching Poltava.
It was also announced the appearance of Russian UAV-kamikaze "Geran-2" in the city of Kharkov and the Kharkov region, but from a different direction. At the same time, the Air Force of Ukraine reported that the air defense allegedly shot down 2 loitering ammunition. In addition, explosions were reported in Nikolaev (region of the same name), Nikopol (Dnipro region) and a number of other cities.
Around 03:00 a series of explosions sounded in the city of Zaporozhye. Local publics suggested that the Russian Armed Forces launched new missile strikes from the S-300 air defense system, which can work on ground targets. At the same time, the Zaporozhye Regional Military Administration informed that the RF Armed Forces carried out 85 attacks on 26 settlements in the region. The Russian Defense Ministry has not yet commented on this information.