On November 29, 2018, Austrian Chancellor Sebastian Kurtz announced that he favored the construction of the Nord Stream 2 gas pipeline. He added that Vienna, despite opposition from Washington, will not abandon this project. And this is despite the fact that Austria supports Western sanctions against Russia and has recently survived the scandal associated with the "Russian spies", about which we
in detail
told earlier.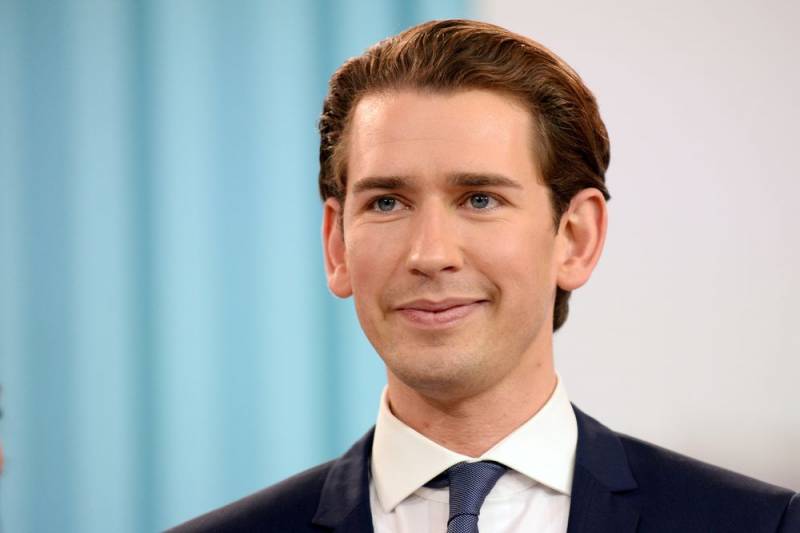 When the Americans consider our relations with Russia under a magnifying glass, they are, first of all, skeptical that we positively advocate for Nord Stream 2. However, we certainly will not change our point of view, just like the Germans, like many others
Kurtz emphasized at a meeting with businessmen.
According to Kurtz, Nord Stream-2 is an important project for Austria, and from different points of view: energy,
political
и
economic
. He specified that the EU will soon consider sanctions against Russia in connection with the incident in the Kerch Strait, which took place on November 25, 2018. But in the long run, Austria would like a closer relationship between Russia and the European Union.
Kurtz's statement coincided with a statement on the same day by German Chancellor Angela Merkel, who said that the Nord Stream 2 gas pipeline does not cancel the role of Ukraine as a transit country for gas to Europe. And recently, Merkel, on behalf of Berlin, spoke even more offensive words for Washington, as
suggested
create an alternative to NATO without the United States.
It should be added that the Nord Stream 2 gas pipeline is already under construction. And this happens at a speed of three kilometers per day. As of November 6, 2018, 200 kilometers were laid. So further calculations are easier to keep. However, one interesting detail is not reported anywhere - one thread is laid or both at once. Although, let it be a better surprise for some.
The Nord Stream-2 gas pipeline should go along the bottom of the Baltic Sea and connect suppliers from Russia with consumers in Europe, through Germany, which is turning into a huge hub on the continent. The length of the pipeline will be more than 1,2 thousand km, and its throughput will be 55 billion cubic meters. m. gas per year. The project is being implemented by the Russian gas giant Gazprom in an alliance with European companies such as Engie, Uniper, OMV, Shell and Wintershall.