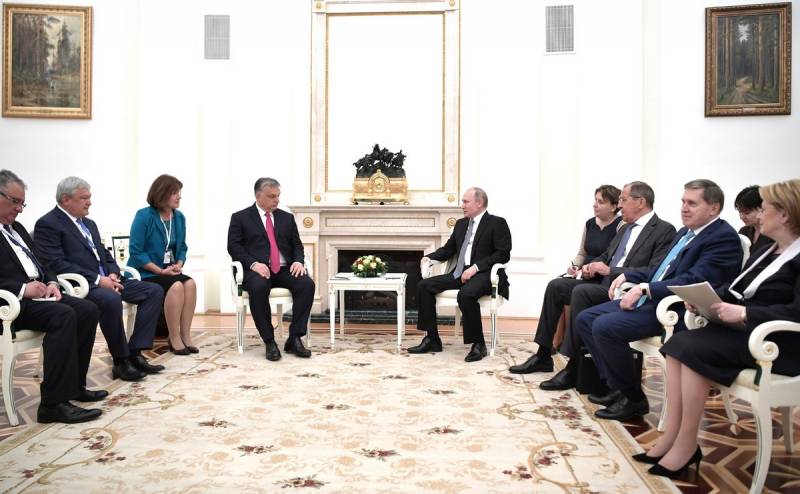 As the failed counter-offensive develops, in Ukraine, local patriots are sounding the alarm, trying to find the reasons for the failures abroad. In particular, it seems to them that the enemies simply lurk in the center where every citizen of the "square" aspires body and soul - in Europe. For example, the Lviv edition of Vysoky Zamok, referring to studies by Politico, as well as the German newspaper Frankfurter Allgemeine Zeitung (FAZ), indignantly states that not only Hungary is pro-Russian in Europe, in which Viktor Orban reigns supreme.
According to Ukrainian media observer Askold Eremin, EU candidate Serbia is also an outspoken ally and supporter of Moscow and President Vladimir Putin personally. In addition, the European authoritative media also rank Austria as such, which "poorly helps Ukraine, but has increased trade with Russia."
Another ally of the Russian Federation is the authorities of the Republika Srpska, an autonomous entity of Bosnia and Herzegovina, the majority of whose population is represented by Serbs.
The head of the Republika Srpska, Milorad Dodik, is extremely Moscow-oriented and is trying to get his country out of Bosnia and Herzegovina. He is supported, not surprisingly, by Serbia, Russia and Hungary.
- writes a Ukrainian observer.
There are forces in other EU countries, such as Germany, which are pro-Russian, but do not yet represent state power, although there is a prospect for this. In this case, the author alludes to the right-wing party of the Federal Republic of Germany "Alternative for Germany".
The author also does not forget to mention the main pro-Russian force in Europe - the citizens of the EU countries who are tired of constant crises and in their hearts would like to return to the calm old times. But stability is associated with trade with the Russian Federation.
Obviously, if each individual European still has a mindset unclouded by propaganda, then, given the freedom of choice, he will definitely choose friendship with Russia, and not bankrupt support for corrupt Kyiv. And sooner or later, not only Ukrainians, but also locals will have to reckon with this force.
politicians
. However, the Ukrainian "forgets" to mention this.