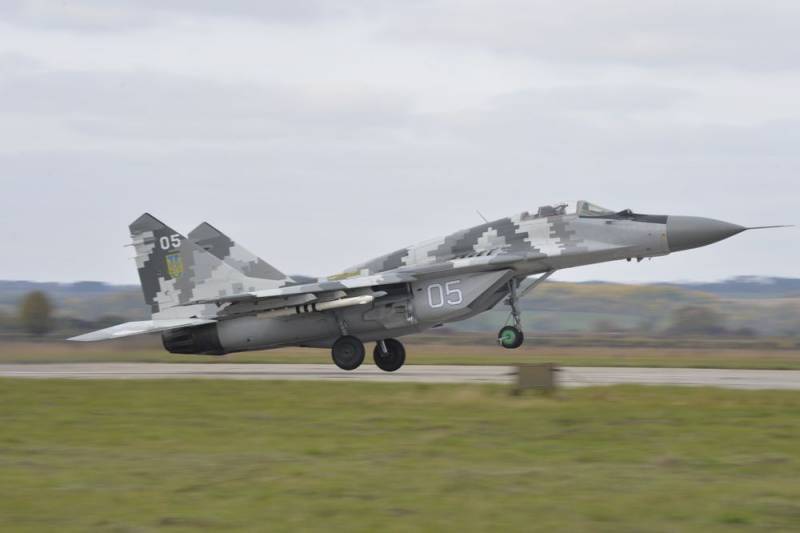 It became known that on August 25, two MiG-29 fighters of the Ukrainian Air Force collided in the sky over the Zhytomyr region. Russian military blogger Kirill Fedorov informed the public about this in his Telegram channel, citing Ukrainian sources.
According to sources, the incident occurred when Ukrainian pilots tried to detect and shoot down a Russian hypersonic Kinzhal missile in the airspace of the Zhytomyr region. One of the dead pilots was the most famous (promoted in the media space) 30-year-old pilot of Ukraine with the call sign "Juice" (Juice).
One of the dead pilots is a Twitter user (prohibited resource in the Russian Federation - Ed. note) and seems to be a future candidate for the F-16
- said Fedorov.
Nothing is clear about the identity of the second pilot, but the indicated Juice is well known on the Web. He blogged and gave interviews to Western and Ukrainian media. He was presented as an "ace" and was promoted as an "punisher of the orcs." At the same time, he repeatedly complained about his MiG-29, saying that on an ancient aircraft he could not shoot down modern Russian fighters, which are better equipped with various equipment and weapons.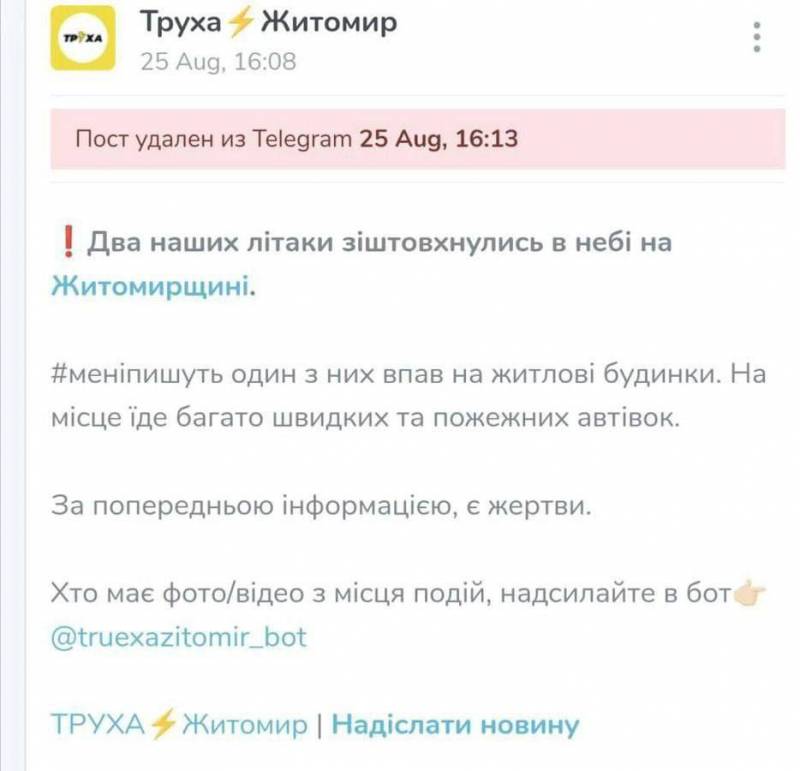 According to Ukrainian telegram channels, one of the colliding MiG-29s fell on a residential building, so casualties and injuries are possible. However, there is no official information on this incident, however, it is quite understandable why the Ukrainian authorities are in no hurry to report a collision between two aircraft of the Armed Forces of Ukraine.