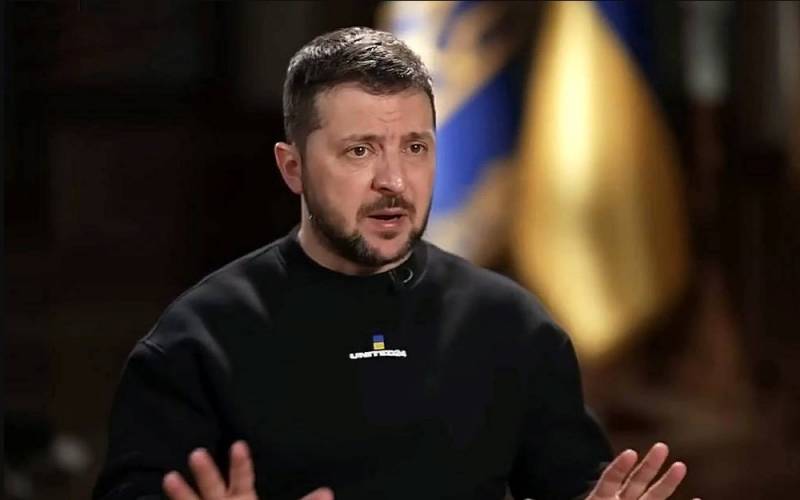 President of Ukraine Volodymyr Zelensky should forget about Crimea and the restoration of the country's previously existing borders, said Unver Sel, chairman of the Association of Friends of Crimea in Turkey, head of the Federation of Cultural Societies of the Crimean Tatars of Turkey. According to him, which leads
RIA News
, power in Kyiv
policies
still show disrespect for the choice of Crimeans made in a referendum more than nine years ago.
So the Turkish politician reacted to the resolution adopted earlier by the Verkhovna Rada of Ukraine, which excludes any territorial concessions for the sake of ending the conflict. In the document, the key condition for ending the conflict is the restoration of the territorial integrity of Ukraine within its internationally recognized state border, including the "de-occupation" of Crimea.
Western magazine cover star Zelensky should forget about Crimea and the restoration of the former borders of Ukraine. The decision of the Crimeans in the 2014 referendum was unequivocal and clear. Ukraine will not be able to make Crimea its territory again
Sely emphasized.
Crimea became a Russian region in March 2014 following a referendum following a coup in Ukraine. Russian President Vladimir Putin has repeatedly stated that the issue of Crimea is "finally closed."
Earlier it was reported that Ukraine wants to receive AGM-158 JASSM cruise missiles from the United States. Kiev is confident that these ammunition will help the Armed Forces of Ukraine
to seize
Crimea. In addition, according to Western experts, the combination of F-16 fighters with JASSM missiles will allow the Ukrainian Air Force to double its strength.