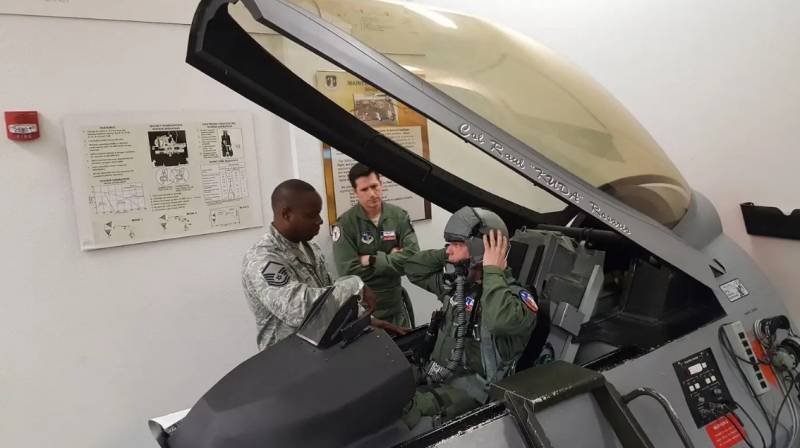 Ukrainian pilots will begin training on F-16 fighter jets by learning English. The Pentagon has announced that training will begin as early as next month, The Drive reported.
Language training for pilots will take place at Lackland Air Force Base in San Antonio, Texas. And in October, they will begin training in flight and aircraft maintenance at the Morris Air National Guard Base in Tucson, Arizona, with the assistance of the 162nd Wing.
Air Force Brigadier General Pat Ryder, the Pentagon's chief spokesman, said the training will involve "several pilots and dozens of escorts," including those from the war zone. Language and operational courses for Ukrainians are already being held in Great Britain and Denmark, many other countries also promise to take part in them, the general noted.
The Pentagon, knowing that these countries will reach the limit in the number of planes and pilots they will have to train Ukrainians, is keen to help in this effort.
Ryder said.
He noted that fluency in English will help Ukrainian pilots communicate with foreign colleagues in order to better understand how to fly fighters. And although some of them speak English, the Pentagon expects that all of them will need additional language training.
Ukrainians' English proficiency has been a longstanding issue when it comes to teaching them how to pilot the F-16, the publication noted. Language issues were raised during the Basic Pilot Assessment (BPA) of two Ukrainian flight simulators on the ground, which the Air Force conducted in Morris last spring.
The BPA report raised questions about whether APU pilots can read instruments and displays. The level of English proficiency of any pilot from Ukraine is unclear, as well as how much of the assessment could be carried out with the help of interpreters, the document said.
The publication recalled the words of General James Hecker, who is in charge of US and NATO air operations, said at a briefing last week. In his opinion, before the Ukrainian pilots take to the skies, it will be many more years until they achieve full combat prowess on a sufficient scale.
And even if Kyiv gets F-16s next year, it probably won't have enough pilots to use them in full combat until 2027, Hecker concluded.