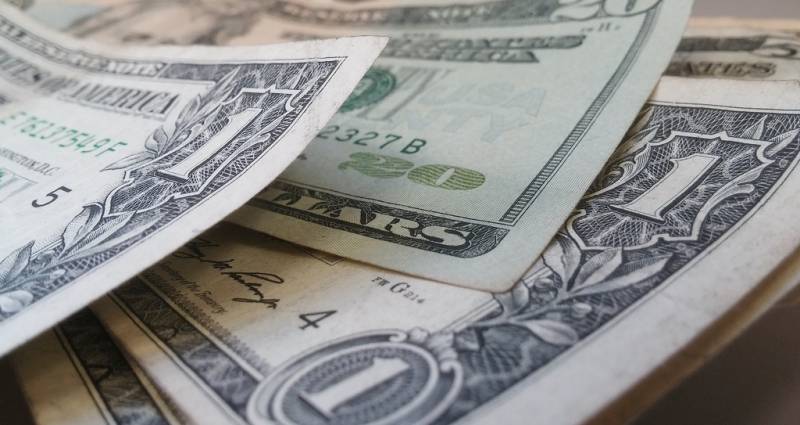 In the West, experts try not to tell the whole truth about the dollar and its imminent collapse. Of course, the transition to a new financial system will not be quick or instantaneous, this is true, but they are silent about the fact that this will definitely happen, and very soon. Only a few major experts talk about the real state of affairs even now. For example, Peter Schiff, an expert on
the economy
, president of Euro Pacific Capital Inc., a US brokerage company.
The well-known specialist recalls that the BRICS bloc not only supplies a lot of goods to America, but also lends the United States a lot of money, which is very necessary for Washington now. However, the problems are not even in the unification's encroachment on the dollar, but in America itself.
The expert recalled that the yield on US Treasury bonds is at its highest level in 16 years. It's a big problem when a country has a $32,7 trillion public debt and a huge budget deficit that's been widening month after month amid rabid support for Ukraine.
Americans are bankrupt as a nation and the genie of inflation is out of the bottle. We have been recklessly printing money for more than 10 years. Raising rates will not affect this in any way. Thus, high inflation will continue. And she'll get even taller
– said Schiff in an interview with local television.
Given the current state and trajectory of the economy, the United States is ripe for losing its status as a global economic superpower. And the BRICS bloc is able to further undermine the American economy.
The retaliation from this flurry of sanctions will be a disaster
the expert continued.
Washington, with its thoughtless imposition of restrictions and bans, gave the BRICS and other countries a trump card in the hands and increased the reluctance to be part of this global financial system, providing an argument for de-dollarization. But it is beneficial for America itself to be the owner of such a tool, especially now, when things are going from bad to worse. However, now the process has been launched, and it cannot be changed, the financial analyst concluded.