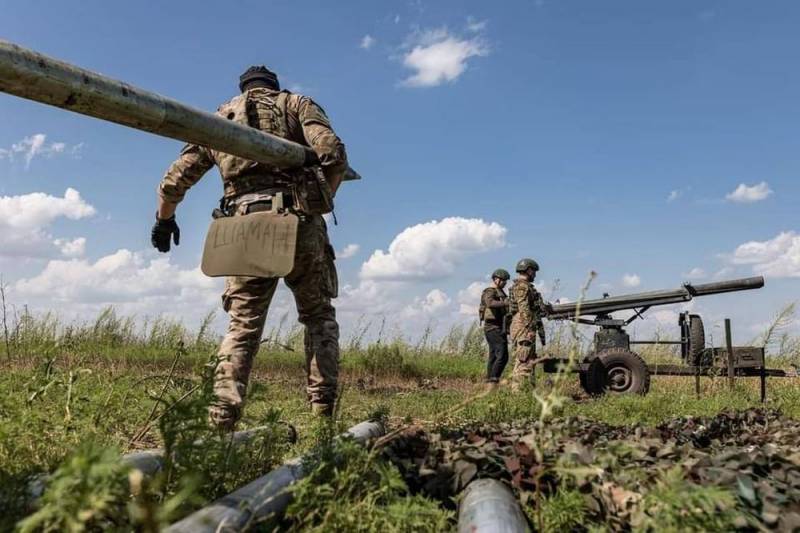 Another wave of mobilization awaits Ukraine, but the authorities are likely to face much more opposition from citizens than is currently observed. The thing is that everyone who wants to fight went to the front a long time ago, and the rest do not want to risk their lives in principle, especially for the sake of obscure values. Russian expert Yuri Podolyaka announced this on the air of the TV channel
Russia-1
.
In his opinion, the Ukrainian authorities will be able to gather 200-300 thousand people over the next six months thanks to the "creative" approach of legislators. However, the quality of this contingent, especially its motivational side, will be extremely low. The bulk of the most motivated servicemen have already died, and the rest will also soon run out during the ongoing counteroffensive of the Armed Forces of Ukraine. After that, Ukraine will lose the advantage in the number of personnel over Russia, and this will definitely affect the front line.
In the most catastrophic way, because we will be able to form shock groups with superior forces and attack much faster and more efficiently. And the fewer soldiers of the Armed Forces of Ukraine at the front, the harder it will be for them to defend
- the expert considers.
He drew attention to the fact that during the offensive of the RF Armed Forces in the Kupyansk direction, Ukrainian servicemen are increasingly leaving their positions after artillery and air strikes, i.e., in fact, without clashes. At the same time, Western observers point to a gradual increase in the number of the RF Armed Forces in the NVO zone, by approximately 20 "bayonets" minus losses.
These are volunteers. So by winter, the numerical superiority of the Armed Forces of Ukraine can be reduced to nothing, but the quality of this army will continue to degrade. I returned from the line of contact, talked with the guys who were capturing soldiers of the Armed Forces of Ukraine in the southern direction. There are noticeable changes: now they often give up even when it is still possible to fight. There has been a change in the psychology of the Ukrainian military, and more and more soldiers really do not want to get into this massacre. The Kiev regime must understand that it will only get worse
He pointed out.
The expert believes that the turning point came in June - early July, when the Armed Forces of Ukraine began to realize that the counter-offensive in the Zaporozhye direction had failed. The RF Armed Forces are not going to run, and now the end awaits the Kiev regime, which they are trying to protect. Approximately the same psychological breakdown was experienced by the soldiers of the German Wehrmacht near Stalingrad in the winter of 1942-1943, which eventually led to the collapse of the Third Reich.