Oddly enough, but much of what we see in science fiction films, after some time, becomes a reality. Remember flying taxis from the "5th element"? Does such an idea seem unrealistic to you? But developers from Audi, Italdesign and Airbus do not think so.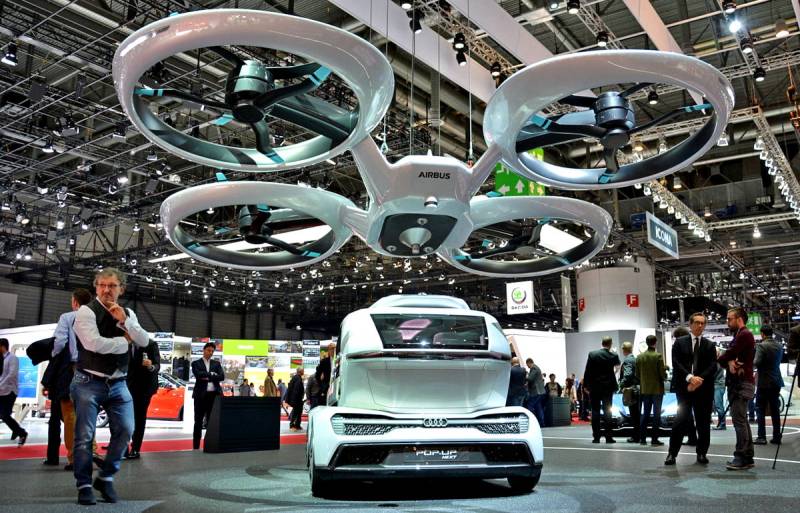 On the eve of the public, the concept of a flying taxi was introduced, which was called Pop.Up Next. A feature of this car, if you can call it that, is that it can carry passengers, both on land and by air. This functionality was achieved thanks to the development of three separate modules. One of them is a capsule (passenger compartment), and the other two are responsible for driving along the route and flying.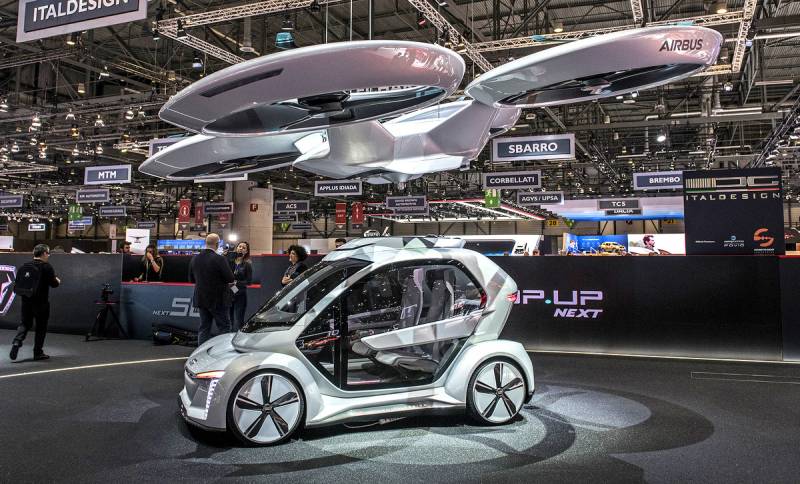 The chassis, which turns the device into an electric car already familiar to us, has a power of 60 kW, which is equivalent to 80 hp. One battery charge is enough to cover a distance of 50 km. Well, if you are stuck in traffic, you can always call the flying module, which will dock with the capsule and take you to your destination by air.
Effective control of the device is carried out using the touch screen, which, among other things, can recognize the driver's face, voice and even track eye movement. A smaller model of a flying taxi was already demonstrated in Amsterdam at the annual drone week, where it successfully coped with all the tasks assigned to it.