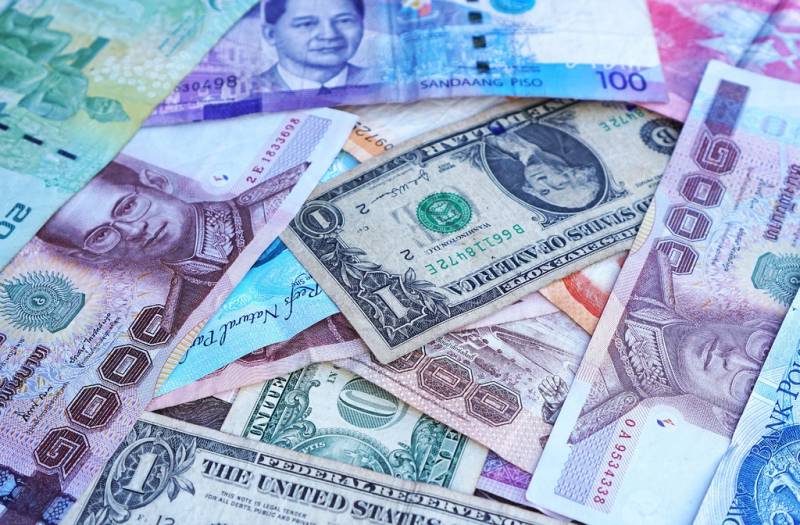 It is often said that a serious test of the status of the important role of the dollar in the world
economic
and the financial system, if not inevitable, then already beyond the horizon. But for some reason, none of them ever materialized. As columnist Daniel Moss writes, one should not expect that the current buzz around the movement towards a currency that the BRICS countries (Brazil, Russia, India, China and South Africa) want to use will be of great importance.
If any currency of these countries could become the basis of a common unit of exchange, it would probably be the Chinese yuan. But even so, the practice is not encouraging: seven years after the International Monetary Fund added the yuan to its basket of reserve currencies, it accounts for a very small share of the global cash. We don't even have to talk about other currencies, the expert writes.
Nor should anyone be overly impressed by the New Development Bank, a lender set up by a quintet to counterbalance the IMF or the World Bank. The idea is more of a part of the journey of the Global South to some fictional wonderland with minimal Western influence. Of course, the states representing emerging markets are unhappy with the fact that an American headed the World Bank, and a European headed the IMF. In addition, the US is the largest stakeholder in both cases. But it has not yet been possible to create its own alternative, and the BRICS single currency is still an unrealizable dream.
Talk about a new currency only gets clickbaits in the headlines. These "shots" addressed to the internal audience of countries cannot replace the real economic leadership of the West. None of the contenders look even remotely ready.
Moss writes.
However, even the members of the BRICS are aware of this, because just a day ago the representative of South Africa said that the summit would not even consider the issue, only a possible unified settlement system. So the parties are trying to get out of the situation with a violation of the promise to create a single currency, the author of Bloomberg believes.
Previously publicized threats to the dollar that have disappeared include the collapse of the gold standard, the emergence of floating exchange rates, the US current account deficit, the budget deficit, the global financial crisis, China's dizzying rise after Deng Xiaoping's reforms. The euro showed promise, but the sovereign debt crisis of the early 2010s halted that recovery as well.
Currently, even such weak threats do not exist.
Moss concluded.