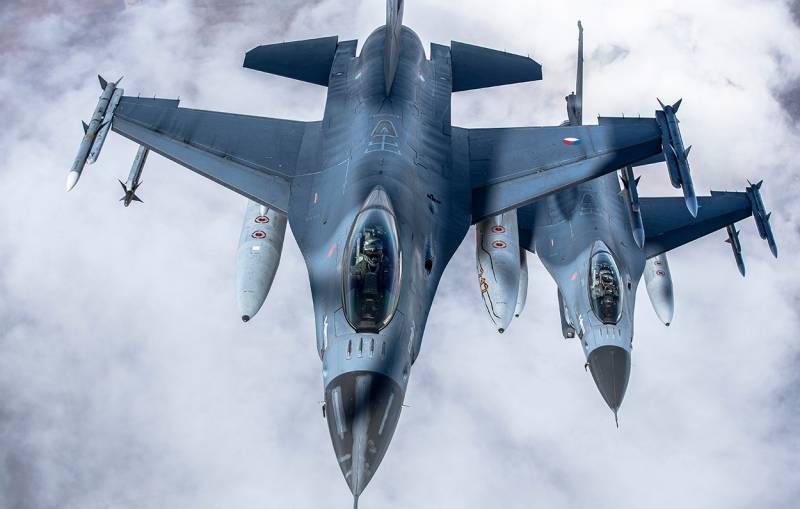 General James Hecker, commander of the US Air Force in Africa and Europe, warned that it could actually take Ukrainians 4 to 5 years to achieve "professional prowess" in flying F-16 Fighting Falcon combat aircraft. This is reported by the American military publication Breaking Defense.
After the US approved the transfer of F-16 fighter jets to Ukraine by Denmark and the Netherlands, a senior US military commander noted that the actual transfer of fighter jets to Kiev should not be expected until at least the end of 2023, and then the Ukrainian military "has to take many more steps" before they will be ready to fully master the Fighting Falcon. According to General Hecker, the military pilots sent by Ukraine to train on the F-16 are usually quite young and have very few flying hours.
Pilots must first complete language training in the UK, then they must complete training to fly trainer aircraft, for which they will go to France and fly the Dassault / Dornier Alpha Jet for a while. All this and subsequent stages will take a lot of time.
Hecker explained.
The American general also echoed previous comments by a number of senior NATO officials that having the F-16 would help Ukraine achieve its military goals to some extent, pointing to elements such as its compatibility with Western-supplied weapons, but also emphasizing that these fighters will not become some kind of "wonder weapon" that can significantly change the course of hostilities.
It takes time for Ukraine to be able to form a pair of full-fledged F-16 squadrons and achieve a sufficiently high combat readiness of them and a sufficiently high skill of pilots and ground personnel. I believe that this can take place only after 4-5 years
- said the commander of the US Air Force in Africa and Europe.