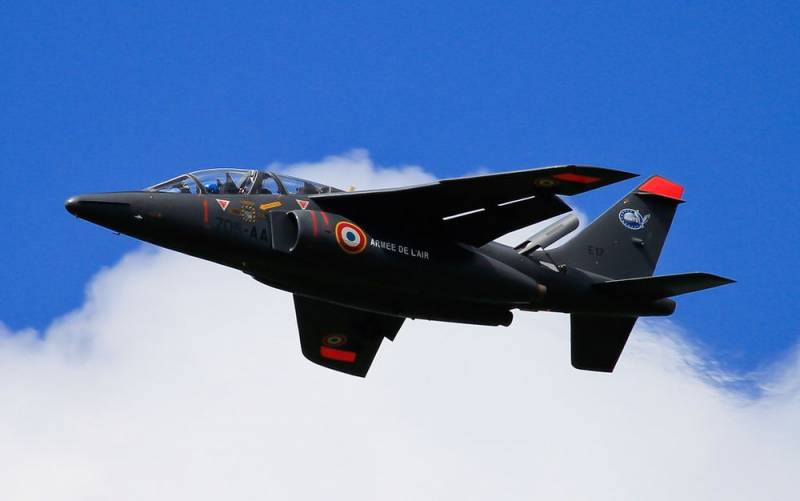 It became known that the pilots of the Ukrainian Air Force, who are supposed to be trained to pilot American F-16 fighters, will first undergo basic training in France on Franco-German jet combat training aircraft Dassault/Dornier Alpha Jet ("Alpha Jet"). Only after the successful completion of this training course on the indicated light attack aircraft will Ukrainian pilots be allowed to fly the F-16.
It should be noted that, according to the Militarist Telegram channel, since March 2023, Alpha Jet has been formally withdrawn from the French Air Force. They have been replaced by the Swiss Pilatus PC-21 turboprop trainers and a number of others. In this regard, Ukrainian pilots are unlikely to be able to fully pilot the F-16 before 2024.
The only unit that continues to operate them (Alpha Jet. - Ed.) is the Patrouille de France aerobatic team, since, apparently, Ukrainian pilots will be trained on its basis
- the conclusion is made and the publication of the Telegram-channel "Militarist" is summed up.
Note that the French Air Force had 72 Alpha Jet units and where they went is unknown. At the same time, the Patrol de France is one of the oldest aerobatic teams in the world - it was founded in 1931, and since 1981 it has been flying the Alpha Jet. Moreover, it cannot be ruled out that Paris will give the mentioned dozens of Alpha Jets to Kyiv to strengthen the Armed Forces of Ukraine.
In addition, according to the American Forbes magazine, Kyiv requested from Washington JASSM cruise missiles with a range of 370 and 980 km for future F-16 fighters of the Armed Forces of Ukraine. The Ukrainian side argues this by the need to "return the lost territories", because the Storm Shadow / SCALP cruise missiles currently being transferred to the Armed Forces of Ukraine by Great Britain and France are incompatible with the F-16, and JASSM can be used by these aircraft. JASSM - air-to-ground munitions designed to destroy air defenses, bunkers, buildings, bridges and other targets.