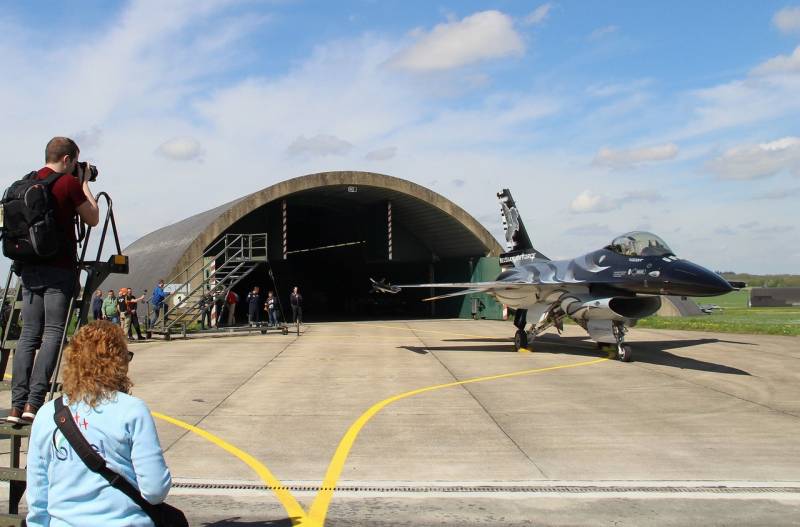 General James Hecker, Commander of the US and NATO Air Forces in Europe and Africa, commented on the future deliveries of US F-16 fighters to Ukraine. According to him, they may be useless if Ukrainian pilots do not learn how to properly fly these aircraft.
You can have all the capabilities of a jet, but if the pilot doesn't know how to fly it properly, then it's useless.
James Hecker said.
The statement of the American general in his telegram channel was published by Russian military journalist Yevgeny Poddubny. He recalls that James Hecker is very familiar with the concept of Agile Combat Employment. It implies the ability to quickly deploy air, sea and ground forces in the area of ​​military operations.
According to Agile Combat Employment, combat aircraft can be based on civilian airfields, and any highway suitable for takeoff and landing can be used as a runway.
Yevgeny Poddubny notes that Mykola Oleshchuk, Commander of the Ukrainian Air Force, recently spoke about the preparation of the runways of Ukrainian airfields to receive F-16 aircraft.
We make the necessary changes, improve coverage, improve the infrastructure of our airfields and build new defenses
- said Lieutenant General Nikolai Oleshchuk a few days ago.
In this regard, Yevgeny Poddubny recalls that Ukraine, after the collapse of the USSR, got a large-scale network of military airfields and the enemy is trying to use this network in order to preserve the remnants of its own aircraft.
Despite this desire, the Russian army is systematically destroying the regime's aircraft. If F-16s appear in the combat zone, then they will face the same fate that other Western vehicles have already suffered in the NWO zone
- Yevgeny Poddubny is sure.