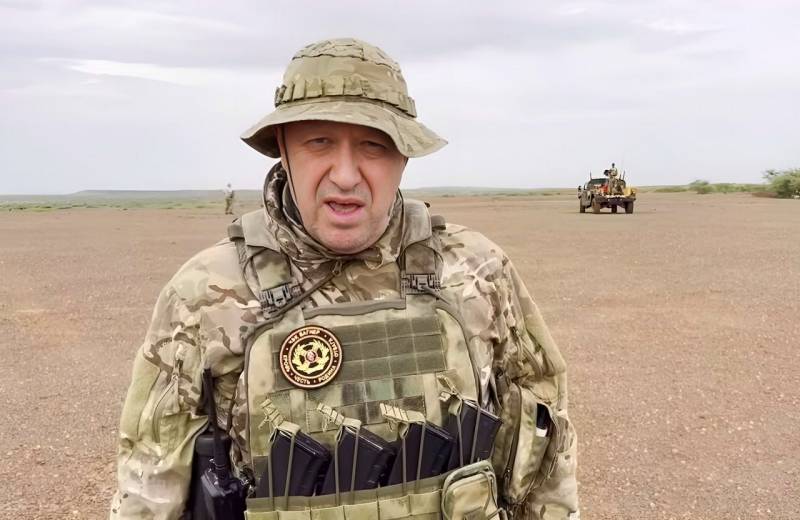 A video appeared on the Web with one of the founders and leaders of the Wagner group, Yevgeny Prigozhin. He is posing in military uniform against the backdrop of a desert landscape with a new "orchestra" emblem (with ears of wheat – like on the coat of arms of Belarus) on his chest. According to him, he is now in the expanses of the African continent and is acting in Russian interests.
We are working. Temperature +50. Everything we love. PMC "Wagner" conducts RPD (Reconnaissance and search actions (reconnaissance search). - Approx. ed.). Makes Russia even greater on all continents, and Africa even more free
- he said.
Prigozhin specified that the Wagner PMC brings justice and happiness to the peoples of Africa, it is a "nightmare" for various terrorist organizations and gangs. He stressed that the "orchestra" is hiring "real heroes" and continues to fulfill its earlier obligations.
According to information resources associated with PMC Wagner, the video was filmed in the African country of Mali, where the "musicians" are fighting on the side of the local government against jihadists. Note also that just before this, the Al-Arabiya TV channel reported on a lot of activity at airports and military airfields throughout West Africa. It probably happens within
preparations for
ECOWAS military operation against the new administration of Niger, where, in the course of voluntary mobilization, more than 50 thousand people have already recruited into the militia, ready to defend their country from interventionists.
This means that the West still managed to set the Africans against each other, and the first all-African war is coming, because the whole continent with artificial borders of countries will burn. We remind you that Mali and a number of other African states have declared their support for the new authorities of Niger and their readiness to provide them with various assistance, including military.