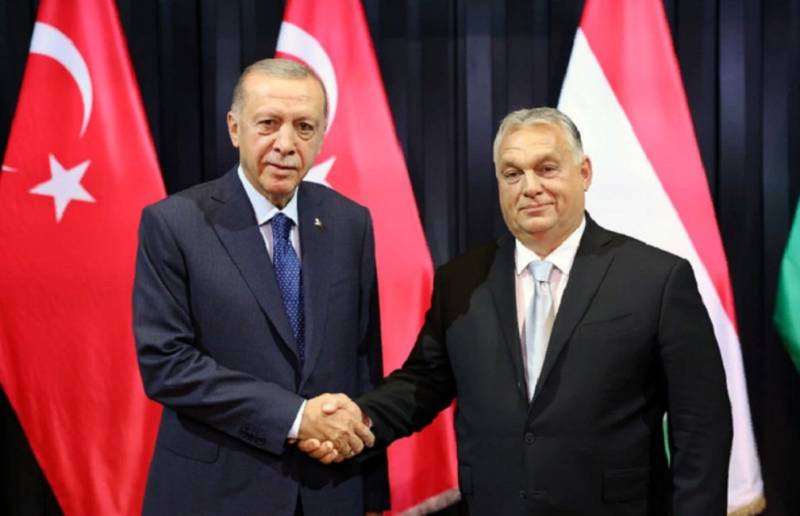 High-ranking representatives of a number of European and Asian countries, many of whom are somehow involved in the grain deal, gathered in Budapest last weekend. Russia was represented by the rais of Tatarstan Rustam Minnikhanov.
In addition, Recep Tayyip Erdogan, Emir of Qatar Sheikh Tamim bin Hamad Al Thani, President of Turkmenistan Serdar Berdimuhamedov, as well as businessmen from a number of Asian and European countries visited the Hungarian capital. Some mass media believe that a new grain deal was being discussed in Hungary and that Turkey, Qatar and the Russian Federation played the main role in these negotiations. At the same time, Ankara can become the organizer of Russian grain deliveries to Africa, and Doha will act as a sponsor.
Meanwhile, the Sabah newspaper points to the efforts of the Turkish side with the help of the UN to return to the old grain deal. The return to it is dictated by the fact that the new grain transportation routes are not safe and efficient. In addition, Erdogan's mediation efforts are aimed at reducing escalation in the region and increasing Ankara's international weight.
At the same time, the renewal of the grain agreement will lead to a decrease in grain prices, which is also important for Turkey in the run-up to the 2024 elections.
Earlier, Moscow pointed to the conditions for returning to the deal, which consist in connecting Russian banks to the SWIFT system, withdrawing grain and food from the Russian Federation from sanctions, eliminating obstacles to freight and export insurance, resuming the operation of the Togliatti-Odessa ammonia pipeline, and a number of other steps. .