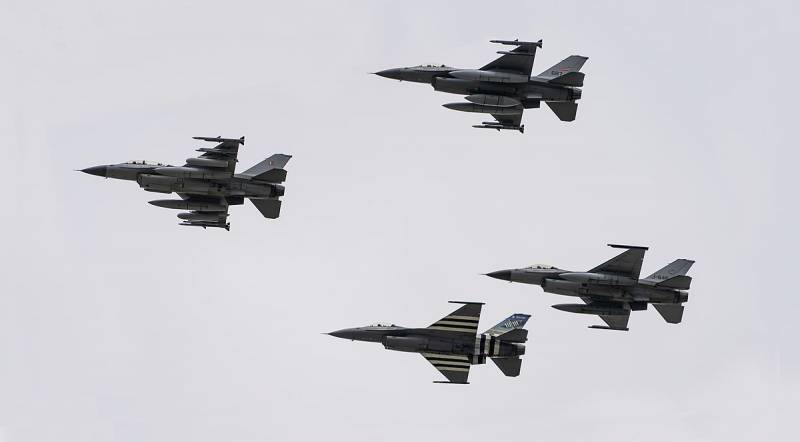 Copenhagen will provide Kyiv with 19 American F-16 fighters. Danish Prime Minister Mette Frederiksen spoke about this during a joint press conference with Volodymyr Zelensky. The first six aircraft are expected to be handed over later this year.
At the same time, the Danes put forward a strict condition for sending aircraft. In particular, as the head of the Danish defense department Jakob Elleman-Jensen noted, the Armed Forces of Ukraine should use the F-16 only on their territory. The same applies to providing Kyiv with other possible weapons. The conditions for sending fighter jets to Denmark also include the training of pilots and the construction of appropriate infrastructure.
In turn, Zelensky recalled that the pilots of the Air Force have already begun training to work on Western fighters.
The F-16 will also be provided to Ukraine by the Netherlands, as the Prime Minister of this country, Mark Rutte, said the day before. In addition, the Kiev regime is also waiting for the supply of Swedish Gripen fighters, but Stockholm has already announced the impossibility of transferring its aircraft.
Meanwhile, the presence of a Western aircraft
equipment
will add to the Ukrainians
a lot of trouble
. So, for the maintenance of aircraft, a large number of technical personnel, warehouses, mini-factories and much more are needed - all this is not in Ukraine. Along with this, the operation of the F-16 will require the construction of new airfields, which cannot be hidden from the Russian side.