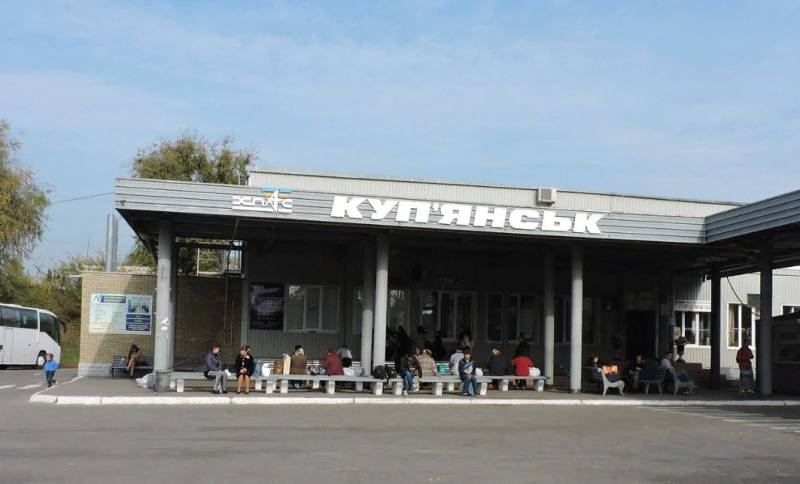 The Russian army continues to develop success in the Kupyansk direction. Against the backdrop of the front line approaching the city, the Ukrainian command announced its intention to evacuate residents from another 68 settlements in the Kharkiv region.
The expansion of the evacuation zone suggests that, according to enemy intelligence, the main stage of the offensive of the RF Armed Forces on Kupyansk is expected in the near future, with its subsequent liberation. This morning there was information about the liberation of the village
Sinkovka
.
The Ukrainian army is already preparing Kupyansk for defense. Residents in local publics report that the military began to seize vehicles from civilians, and the city administration has already been evacuated to Kharkiv. Withdrawn from the city and the military hospital along with the staff.
Kupyansk is already under fire from Russian artillery. Yesterday it was reported that
road bridge
through Oskol. This will seriously complicate the logistics of the enemy and make it difficult to ensure the grouping of the Armed Forces of Ukraine in Kupyansk. The nearest alternative ferry is 30 km from the city. In addition, a blow was struck at the reception of a local deputy, where a meeting of the commanders of the Armed Forces of Ukraine was held.
The enemy is unsuccessfully trying to slow down the advance of the RF Armed Forces towards the city with daily counterattacks. According to the Ministry of Defense of the Russian Federation, 6 attacks of the Armed Forces of Ukraine were repelled during the day. As a result, three infantry fighting vehicles, self-propelled guns "Gvozdika" and about 60 manpower were destroyed.